Trusted Elderly Care Throughout Virginia Beach, VA
Comfort Keepers is widely recognized as a leading provider of quality home health care for seniors
Our Mission
Our mission at Comfort Keepers of Virginia Beach, VA is to improve the lives of seniors and their families through elderly care. We've seen that helping seniors stay in the place they're most comfortable can have a number of benefits. Everything we do is to geared to turning their homes into a safe place where they can thrive in a happy and healthy way.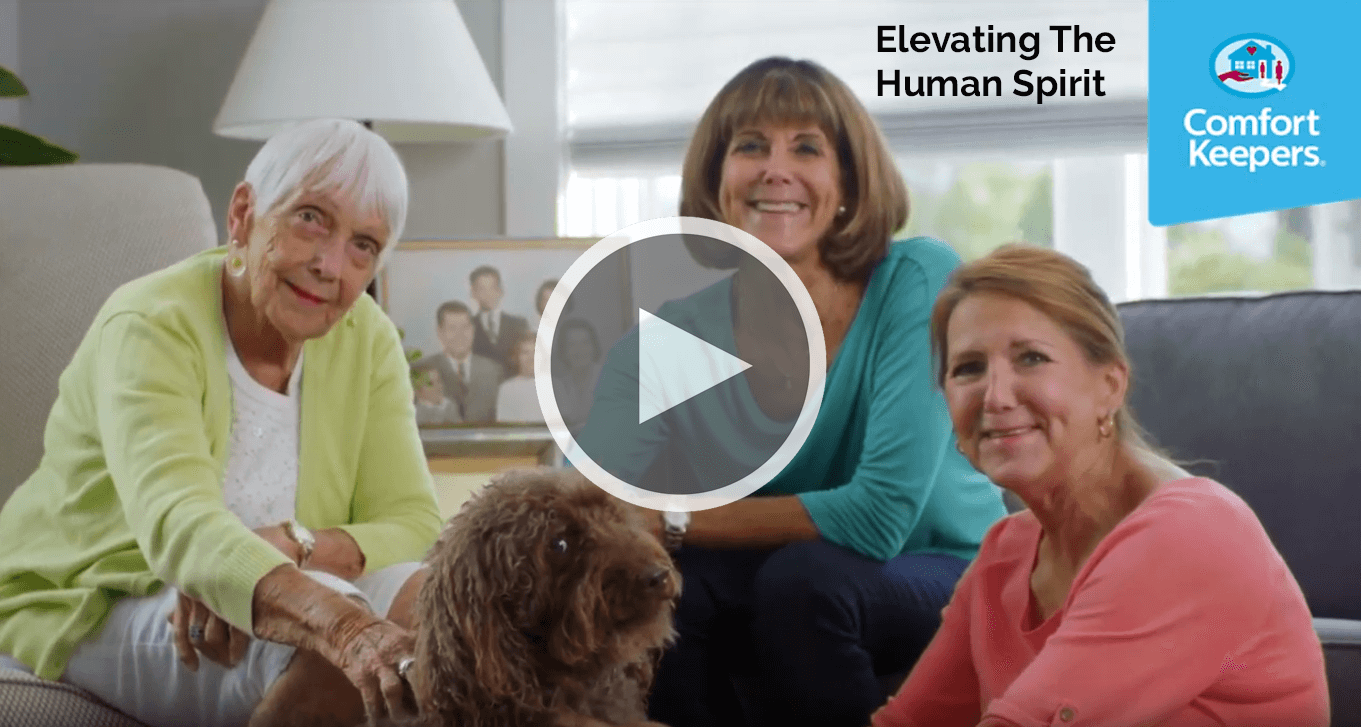 Give us a call at (757) 204-1108 to learn more!
Using Care To Fill The Gap
After years of being a home health nurse, I discovered the need for further care beyond medical help. Clients were sometimes unsafe alone, going without nutritious meals, and missing important doctors appointments. I was very familiar with Comfort Keepers and their ability to fill the gap between the skilled nursing care and essential home health care services for a daily living. With family members working or living far from their parents, taking care of loved ones can be very stressful.
Interactive Caregiving Philosophy
Interactive Caregiving™ is based on four primary pillars, which Comfort Keepers leverage to care for, engage, and interact with our clients while providing their elderly care:
An active senior mind promotes independence, better mental and physical health, happiness, and a longer life.
A physically active senior maintains strength and independence, lessening or delaying the effects of aging.
A well-nourished senior is more energetic, both physically and mentally.
A safe senior lives in an environment that reduces the likelihood of accidents and promotes timely response when illness or accidents occur.
There is always a way you can turn an everyday moment into one that can benefit their health and happiness. Seniors can be invited to join in on care tasks, such as making and sharing the day's meal or folding the laundry. They can also be encouraged to do fun activities to exercises such as walks, dancing, or Zumba. When it comes to working your senior's mind, having them look at old photos, or play games such as cards or Scrabble can be a great way to keep them engaged.
With our Interactive Caregiving approach, we are able to raise seniors' quality of life to a much higher level than typical in-home care providers. This is what helps us to be number one in the industry and why families rely on our experts to bring their senior loved ones the elderly care they need to thrive. If you would like to learn more about our office, you can contact us at (757) 204-1108. Our experts are available 24 hours a day, 7 days a week to answer your questions, get you started on your path to care or schedule emergency services.