Comfort Keepers Senior Care in Jacksonville, TX
Comfort Keepers is proud to offer senior care to Jacksonville, TX & surrounding areas.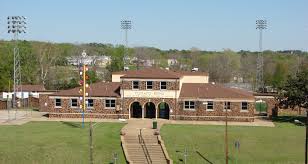 At Comfort Keepers senior care of Tyler, TX, we have found that our clients each have their own specific in home care needs and that no two need the same level of care. Each of our highly skilled and fully trained caregivers is hand-picked, ensuring they have the necessary skills to meet the needs of your loved ones. Whether your loved ones need a friendly voice and a hand in the kitchen, transportation for things like medical appointments and runs to the grocery store, or someone to provide assistance with essential hygiene functions, we are here to help. Comfort Keepers of Tyler & Jacksonville, TX is proud to senior care for your loved ones the way we would care for a member of our own family.
Many of our clients struggle to feed themselves on a regular basis. Not only can this be demoralizing, but it can also lead to malnutrition and ill-health. Our caregivers are exceptionally sensitive to this and are trained to help create healthy and nutritious meals for their clients. But more importantly, they know how to turn meal times into social events that those in their care look forward to each day. Comfort Keepers' caregivers are also trained to help their clients follow diets covering a wide range of medical conditions such as diabetes, heart disease, and high blood pressure.
To learn more about the many in home care services offered by Comfort Keepers and all that we offer, our Senior Care Advisors are available 24/7 to answer your questions and schedule your free in home consultation. Why wait, call Comfort Keepers of Jacksonville, TX today at (903) 509-4424. We proudly serve Lindale, Mineola, Quitman, Winnsboro, Holly Lake Ranch, Alba, Emory, Arp, Whitehouse, Noonday, Hideaway, Bullard, Van, Frankston, Jacksonville, Rusk, Palestine, Canton, Murchison, Athens, Malakoff, Gun Barrel City, Mabank, Kemp, Big Sandy, Hawkins, and Corsicana.