Expert Veterans Care At Home
Find loving veterans care today for seniors in Big Spring, Sweetwater & Snyder, TX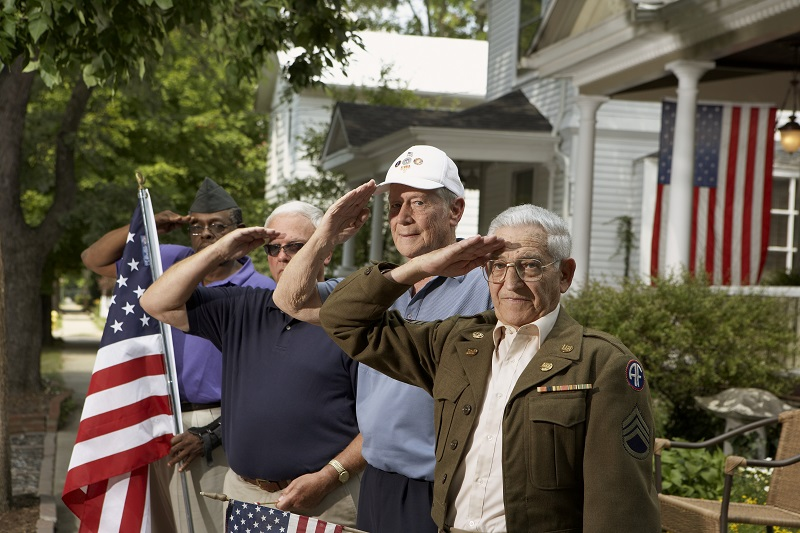 In-home senior care is an important way for seniors to get the care they need from the comfort of home. Highly trained caregivers provide a number of services that range from meal preparation to mobility assistance and medication reminders. One group of seniors that deserves a special range of care requirements is our veterans.
At Comfort Keepers serving Big Spring, Sweetwater, Snyder, TX, we understand that veterans care is a unique area of its own and we are proud to provide assistance to those who have served our country in such an important manner. If you or a loved one in your family has served in the military or is the spouse of a US veteran, you may be entitled to benefits that will help you get the in-home care they need. Our office frequently assists individuals with veterans to care needs. We understand the process and paperwork that can accompany the acquisition of military benefits and are here to guide your loved one through it with ease.
If your loved one is qualified to receive VA benefits and is approved through the program, our agency can provide the support and care to which they are entitled. Some of the veterans care programs include:
Improved pension benefit program
Homemaker/home health aide program
In-home respite care program
Find Out If You Qualify
If you or your spouse has served active duty in the US military for a period of 90 days or more during a war declared by the United States, you may qualify to receive full or partial VA benefits. You may need to submit a number of documents to prove your eligibility and we can help with this. Some of these documents include:
Original discharge certificate
Social Security numbers for the veteran and spouse
Marriage certificate (divorce papers from any prior marriages, if applicable)
Death certificate of veteran (if applicable)
If you believe you or your loved one is eligible to receive VA benefits, contact our office today to get started. We can help you find the appropriate veterans' care resources and guide you through the process. Simply call us today at (325) 268-1531 or fill out our online Contact Us form to have a representative get in touch with you directly.