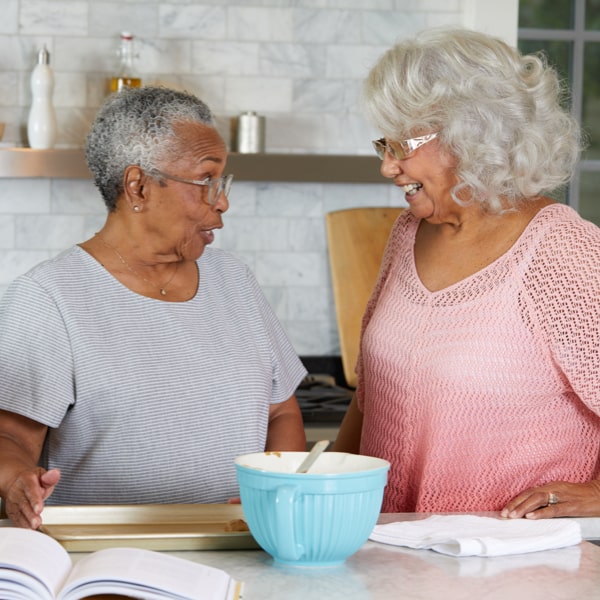 In Home Care in Nashville, TN and Surrounding Areas
Elevating the human spirit with in home care services
Comfort Keepers of Nashville, TN is proud to provide in home care services your loved one needs to remain safe and healthy in the comfort of their own homes. Our care is designed to offer peace of mind for family members as their loved one goes through health challenges and aging. When we witness family members struggling to keep up with house maintenance at the expense of their own safety and comfort, it can be incredibly jarring. Fortunately, our compassionate senior care experts can help.
We offer in home care services that not only assist your loved one in his or her daily tasks, but also offer peace of mind for family members. It truly does help to know that your loved one is receiving the proper assistance in a comfortable setting. Our services can be provided for just a few hours a week and scaled to include 24 hour assistance as needed. Care aides can also provide specialized assistance with respite care, transitional care, end of life care, dementia care and much more.
Our expert caregivers can work with your loved one to offer help with a variety of in home care tasks including:
Medication reminders
Dietary monitoring and grocery shopping
Bathing, dressing, and toileting
Errand running
Assisted transportation
Companionship care
The services we provide can also include help with specific diagnoses. These can include Alzheimer's disease, dementia, long term and terminal illness as well as many others. We will work with your loved one's physician, specialists, family members and other important sources to determine his or her exact requirements and preferences. As care requirements change, we can adapt along with them.
If you would like to learn more about our in home care services, please browse the pages outlined here. If you have questions or do not see the services you require, please contact our office in Nashville today by calling us at (615) 219-5126.
Find out what others are saying about us on Google Reviews.