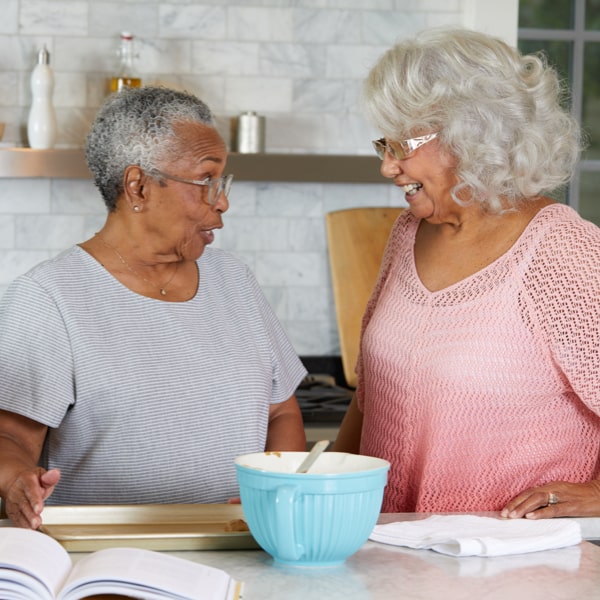 Senior Care in Jackson, TN, and the Surrounding Area
Find out more about Comfort Keepers care services
Comfort Keepers Home Care in Jackson, TN offers a variety of senior care services. These care services include Alzheimer's care, end of life care, personal care, or companion care. Our services will work within the unique parameters that your family requires. We give families and their senior loved ones living assistance and peace of mind, allowing seniors in Jackson, TN to live at home longer. We offer part time care, 24 hour home care and even respite care to provide additional care during the times that family caregivers need it most. Whatever your needs, Comfort Keepers of Jackson, TN can customize to make your home care plan as unique as your senior loved one.
Comfort Keepers focuses on a comprehensive approach to at home care for seniors. After assessing your loved one's medical condition, dietary needs, and living situation, we can create an individual home care plan in accordance with your mom or dad's daily needs. Caring for your loved one without any help can take a toll on your physical and emotional health. Besides providing quality home care services for seniors, we offer full support for family caregivers as well. Our respite care services allow full-time care providers to take a short break from caregiving and restore their energy. Comfort Keepers can offer assistance on a full-time or part-time basis.
Our senior care emphasizes making seniors feel as independent as possible while providing specific care services to ease any stress and difficulties in their lives that come with aging. Our care services encompass everything, from daily personal care such as bathing to light housekeeping, laundry, and transportation.
Contact Comfort Keepers today at (731) 201-0358 to get information about the senior care services that will most benefit your loved one.
---