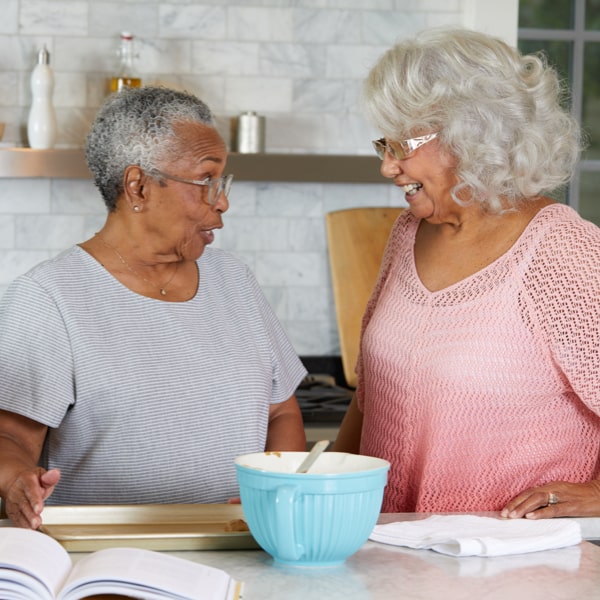 Flexible At Home Senior Care Options in Lehighton, PA
Help your loved one preserve their independence in the place they love most
If a member of your family has reached the point in their lives where they need a little extra help around the house, you are faced with a major decision. In essence, you have three options. You can bring them to live in your own home, place them in a nursing home or assisted living facility, or arrange for an at home senior care provider in Lehighton, PA to help care for them.
Give us a call at (484) 629-8500 to learn more!
Let Our Caregivers Be There to Help
If you make the decision to have your loved one move into your home, you have made a decision you can be very proud of. However, you should be aware that providing this type of at home senior care can be physically, mentally, and emotionally exhausting. This is where the skilled caregivers at Comfort Keepers come in. Our caregivers can assist with a number of homemaking tasks, many of which you simply may not have the time to take care of.
These include:
Light housekeeping such as floors, bathrooms, and the kitchen
Laundry at home or the local laundromat
Nutritious meal preparation
Running errands including shopping for groceries using your coupons to save you money
Providing your loved one with companionship that lets you take a break
Personal Care As Part of Our Program
Part of the aging process also involves having difficulty performing many of the personal care tasks your loved one has been doing all of their lives. Not only is cleanliness and grooming a vital part of a person's overall physical health, but it is also very important to a person's mental health. Our caregivers can also assist with a number of personal care tasks on an as needed basis.
Among these tasks are:
Bathing
Grooming
Toileting
Dressing
Choose Services From Comfort Keepers
If you would like to know how Comfort Keepers can make a different in the life of you and your loved one in Lehighton, PA contact us today by calling (484) 629-8500. We offer free care consultations that can give you and your loved ones a better idea of how high-quality at home senior care can enhance your lives.