Comfort Keepers engages with Tapcheck [Caregiver Benefits]
NEW BENEFIT FOR CAREGIVERS!
Would you like to be paid sooner than every 2 weeks? You now have that option! We have partnered with Tapcheck as a new employee benefit and now you have access to the wages you earned instantly. All right from your phone.
Comfort Keepers of Fox Chapel is proud to announce an exciting new benefit for all of our caregivers. We are very excited to announce the addition of Tapcheck services to our payroll benefits.
Tapcheck is a financial wellness benefit that provides employees access to pay on a daily basis or whenever you want.
.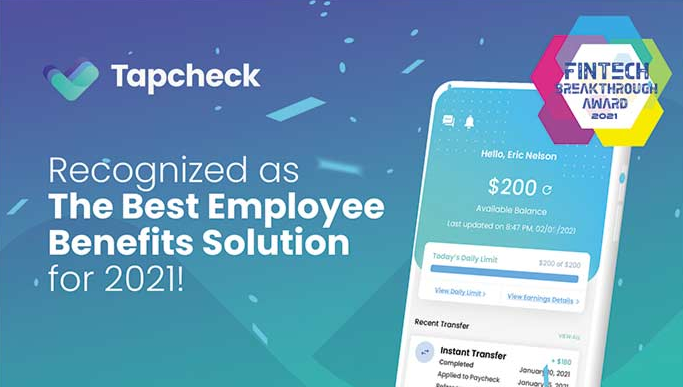 You earn everyday but payroll is processed and paid every two weeks. Now, through Comfort Keepers of Fox Chapel and Tapcheck, you can access up to 50% of your net earnings for a onetime $5.00 transaction fee. No interest, no addition fees, No cost to enroll. No cost to cancel. All from your phone.
You can now access your hard earned wages to avoid late fees, overdraft fees, and high interest of short term loans. Additionally, you can pay bills, deposit funds into multiple bank accounts, and get prescription discounts.
We understand the impact of financial stress on your health and peace of mind. Providing you a solution for meeting unexpected financial obligations with security, dignity and savings, is the right thing for us to do.
Our ongoing commitment to recruit and retain valuable employees drives us to adopt innovative employee wellness strategies. Call the office to learn more and sign up today! If you are a caregiver and not working for us, what are you waiting for? Call today to find out more about working for the best senior care agency in Fox Chapel, Gibsonia, New Kensington and Surrounding Areas.