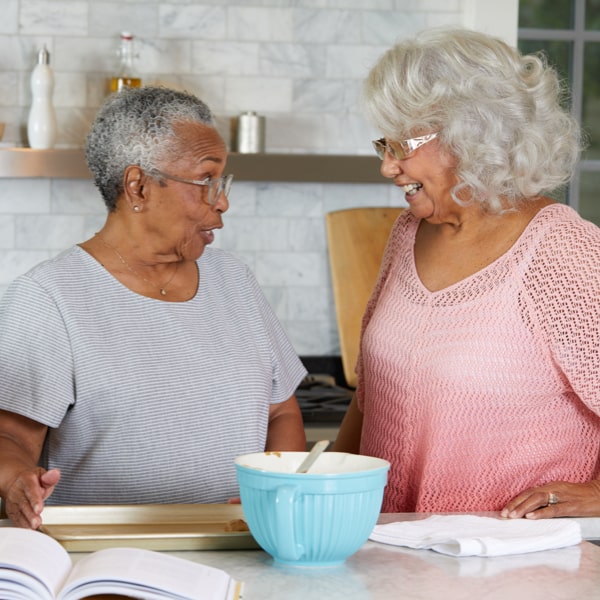 A Wide Range Of In Home Elderly Care Services in Bloomsburg, PA
Create a custom care plan with everything you need, and nothing you don't
Whether your aging parents need a little help around the house or long term respite care so that you and the rest of your family can take a break from the stress of caring for them, Comfort Keepers in Bloomsburg, PA is here to help. We have a wide range of in home elderly care services that have been created to meet your parent's current needs and that can be adjusted to meet them when they change. With services like ours, there is no longer any need to consider placing your loved ones in an assisted care facility or nursing home, because our care programs make it possible for them to thrive at home.
Give us a call at (570) 380-1089 to learn more!
Part Time Care
In the end, it is your choice as to what level of care your loved ones need. Here at Comfort Keepers, our mission is to provide the ideal level of care, one that gives your parents the help they need, without taking away their independence or dignity. Whether your parents can no longer stand long enough to prepare meals or can't lift the heavy laundry basket anymore, our caregivers are ready to help. Each of our care plans has been designed to be fully customizable so that it can be adapted to meet the ever-changing needs of your loved ones.
Full-Time Care
There may come a time when your loved ones need more than just a helping hand and they are no longer able to care for themselves. When this happens, we have a team of highly skilled caregivers and nurses who can help with prescribed medications, monitoring vital signs, personal hygiene, meals, and so much more. These are all part of our full-time in home elderly care services for residents in Bloomsburg, PA and a wonderful way to help your parents enjoy their golden years.
The Best Way to Learn More
There is only one way to find out more about the many home care services offered by Comfort Keepers of Bloomsburg, PA, contact us anytime at (570) 380-1089. Our phones are answered 24/7 by a team of Senior Care Advisors who can answer your questions and schedule your free care consultation. Call today and let us help provide the care your loved ones need.