In Home Care from Comfort Keepers in Enid, OK
Learn more about in home care services offered in Enid, OK
Do you suspect your senior loved one may be in need of in home care? Comfort Keepers is there for you in Enid, OK. Our caregivers offer basic assistance to aging seniors in the comfort of their home, including help with bathing, dressing, laundry, and meal preparation. In addition, Comfort Keepers offers Interactive Caregiving, end of life care, respite care, transportation around the community, and companionship. All in all, caregivers from Comfort Keepers are able to allow clients to remain in their home and be as comfortable as possible.
One of the most beneficial in home care services that a caregiver from Comfort Keepers offers is Interactive Caregiving. Interactive Caregiving focuses on keeping clients as active as possible so they can enjoy their life. Caregivers focus on keeping clients mentally active by performing puzzles and hobbies together. In addition, focusing on physical activity is a great way to ensure that aging adults receive the exercise they need. Caregivers are able to tailor physical activity to each individual client from simply getting up off the couch to walking around the block with them.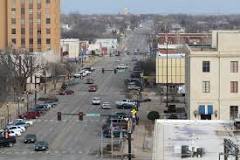 Respite care enables caregivers to relieve family members of caregiving responsibilities at any time. In many cases, family members take on the brunt of the responsibility when caring for loved ones. However, family members usually can't spend all day long caring for aging seniors. This is where a caregiver from Comfort Keepers comes in, as they are able to assist your senior loved one and give family caregivers some time for themselves. Family member who leave aging seniors with a caregiver from Comfort Keepers can rest assured knowing that they are receiving the attention they need.
Companionship is what separates caregivers from Comfort Keepers from other in home care providers in the area. In many cases, aging seniors simply want someone to talk to and having a caregiver around can create a huge difference. Caregivers like to engage clients by communicating with them, listening to what they have to say, taking part in activities together, and enjoying life for what it is worth. Aging seniors who have a caregiver from Comfort Keepers helping them in the comfort of their home are able to enjoy their golden years to the maximum.
Want to learn more about the in home care offered by a caregiver from Comfort Keepers in Enid, OK? Contact us at (405) 200-1156.