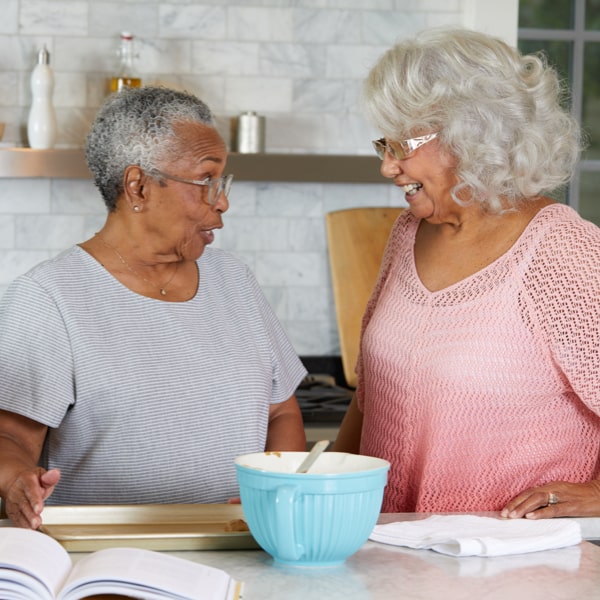 Senior Care Services in Painesville, OH, and Surrounding Areas
Now you and your family in can choose America's best care provider
For over 20 years, Comfort Keepers has been bringing our unique brand of senior care into the hearts and homes of families across the United States. We are proud to bring this nationally acclaimed care to you and your family in Painesville, OH and the surrounding areas of Northeastern Ohio.
Our goal is to enable you or a senior loved one to live comfortably at home while enjoying a high quality of life. Our team will help you accomplish this goal by offering assistance with personal care and grooming, meal preparation, and housekeeping. Personal care services help you to look and feel your best, while meal preparation allows you to enjoy delicious and nutritious meals, and housekeeping ensures clutter and allergens are removed to allow you to safely navigate your home. These key senior care services can also be augmented with any of our other supports such as transportation assistance, transitional care, or even care for those with dementia or Alzheimer's.
Comfort Keepers sets itself apart from other home care agencies by offering living assistance in line with our Interactive Caregiving model. Interactive Caregiving is best described as care that focuses on engaging you in your daily routine. Whereas some agencies will come to your home, cross tasks off a checklist, then leave, Comfort Keepers will focus on cultivating a meaningful relationship with you and help you stay involved in the planning and execution of your daily routine. If you enjoy cooking we will work with you to prepare meals, if you enjoy exercise then our caregivers can support your efforts to remain fit, and if you enjoy games then home health aides will take the time to enjoy cards or other activities with you. At Comfort Keepers- YOU are the focus of your senior care.
To learn more about the living assistance we offer contact our office today. We are open around the clock to meet your needs and look forward to speaking with you.