Dementia Care & Alzheimer's Care in Marietta, OH, Parkersburg, WV and the Mid-Ohio Valley
We can provide the specialized dementia care and Alzheimer's care your loved one needs in the Mid-Ohio Valley.
Taking care of an elderly family member can be very demanding, even when they are in relatively good health. But when they begin to suffer from any of the many forms of dementia, the task can become overwhelming. Providing Alzheimer's care or dementia care in the home can be physically, mentally, and emotionally exhausting, especially when you do not have the training to help you handle their day-to-day issues. We know how hard providing this type of care can be and the challenges it presents for you and the rest of your family. 
At Comfort Keepers, our caregivers have the training and experience needed to help relieve you and your family of some of the burden that comes with caring for someone who is suffering from Alzheimer's disease or dementia. We offer a range of fully customizable home care plans for both conditions. Our caregivers assigned to these patients have been fully trained in caring for them. Dementia in all its forms can cause a person to lose their memory over the course of time and make it challenging for them to complete many tasks they have been doing all of their lives.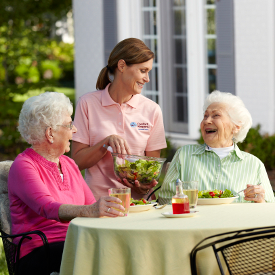 What is Dementia and Alzheimer's Disease Care?
In general, dementia is a decline in mental ability, such as memory loss or an inability to complete familiar tasks, serious enough to interfere with a person's daily life. Alzheimer's disease is the most common type of dementia, accounting for 50 to 80 percent of dementia cases. Our services help people with these symptoms by focusing on their remaining abilities and strengths, while assisting with tasks that have become difficult for the client to perform.
Our specially trained dementia care and Alzheimer's care Comfort Keepers will
Help maintain a safe environment
Keep their clients engaged in a number of activities that will keep their minds stimulated
Assist with meals and personal care
Provide support to the family and client as their behaviors change, something that is often seen with dementia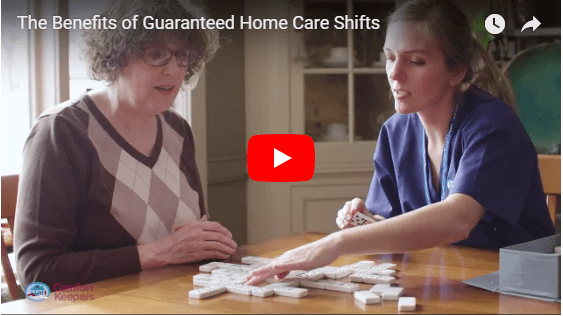 Customized Dementia Care
We understand that no two of our clients have the same needs, negating the possibility of a "one size fits all" care plan. Each care plan we develop is based on the person's needs, abilities, and health. Depending on your loved one's needs, we can provide a caregiver for a few hours a week, on a full-time basis, or when necessary 24-hour coverage by caregivers in shifts. Our services are intended to give our clients and their families true peace of mind.
Let Us Show You How Dedicated Caregivers Can Help
If you are ready to learn more about our Alzheimer's care or dementia care, contact us at (740) 373-7125. We have senior advisors on duty 24 hours a day, 7 days a week to take your call and answer any question you have. They can also schedule your free in-home consultation.

At Comfort Keepers, we are proud to provide quality in home assisted living to seniors in:
The entire Mid-Ohio Valley including Marietta, Belpre and Vincent, in OH and Parkersburg, Mineral Wells, Vienna, Ravenswood, Ripley, Williamstown, Washington in WV.
Outlying areas also served (service delivery fees may apply): Ohio - Stockport, Barlow, Barlett, Beverly, Coal Run, Coolville, Cutler, Fleming, Little Hocking, Long Bottom, Lowell, New Matamoras, Newport, Portland, Reedsville, Reno,Tuppers Plains, Waterford, Watertown and Whipple. West Virginia - Belleville, Belmont, Davisville, Rockport, Sandyville, Saint Mary's, Sherman and Waverly.
148 Gross St #C, Marietta, Ohio 45750