Meet the Owners of Comfort Keepers Senior Home Care Services in Marietta, OH
Learn what drives their passion for exceptional service and senior home care services in the Mid-Ohio Valley.
David and Joanie Yeomans first developed a desire to provide senior home care services when they befriended several seniors from their church who had little or no family. It began as a friendship, transportation, and sharing holiday celebrations. As the needs of these adopted uncles increased, Yeomans' involvement led to the awareness that they had a gift for providing more sophisticated support.
Our Owners Have a Gift For Providing Senior Home Care Services
Their desire to assist seniors was further amplified by their parents expressing a strong preference to age at home and to avoid nursing home placement. These experiences inspired what has become Comfort Keepers of the Mid-Ohio Valley.
Based on meticulous research, a Comfort Keepers franchise emerged as the best vehicle to serve seniors. Yeomans drew on expertise gained from demanding careers and pooled their talents to invest their lives in this meaningful work. They opened their first Comfort Keepers office in 2004.
Yeomans have dedicated themselves to helping seniors enjoy a high quality of life at home and to supporting families in meeting their loved one's lifestyle preferences. Owner David Yeomans says, "Our communities are in dire need of quality care. Helping people make the most of their golden years is noble work."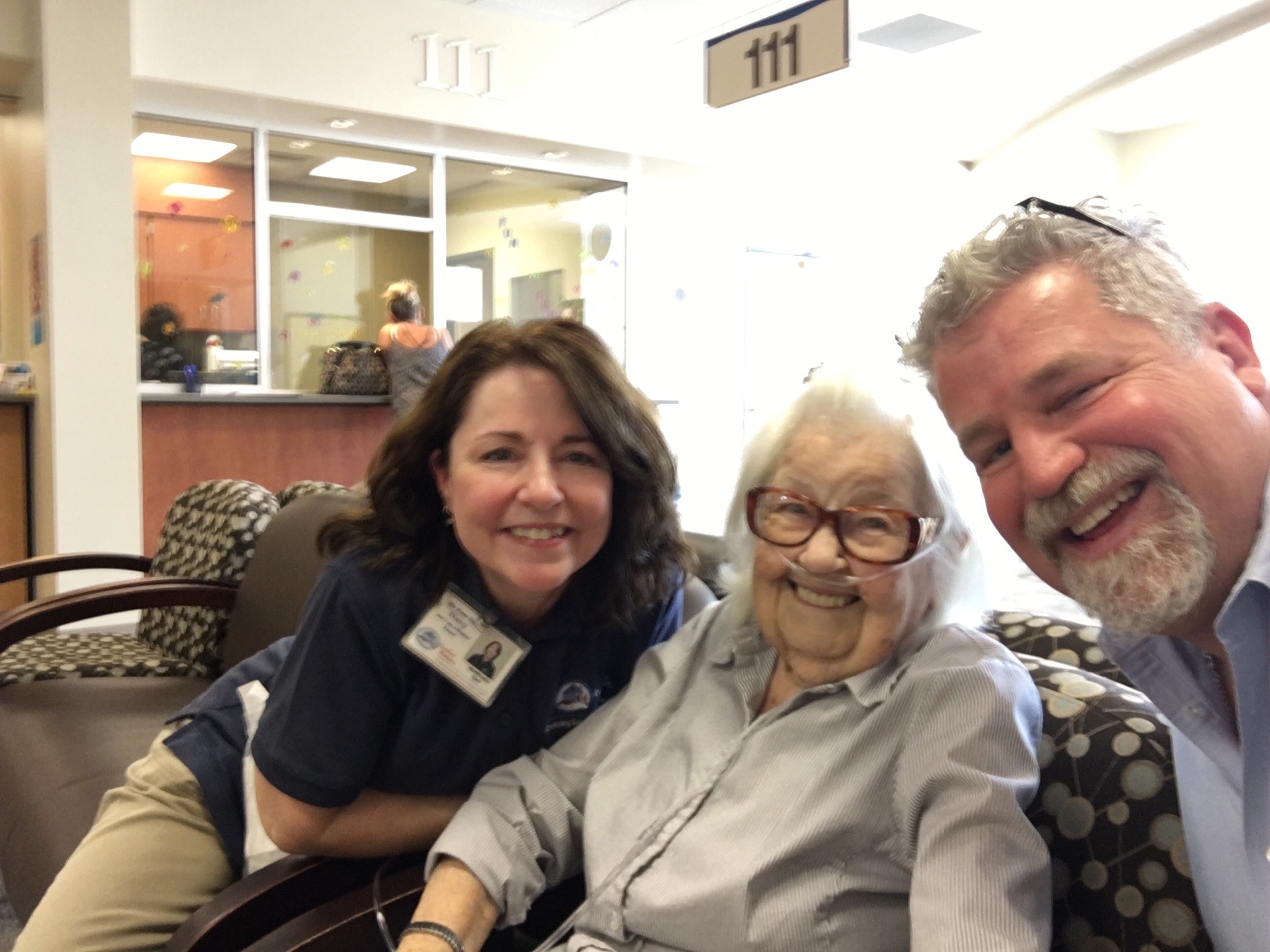 We've Got This! Comfort Keepers owner, David Yeomans, accompanies Marie (client for 7 years) and Nancy (Comfort Keepers Personal Assistant for 11 years) to an essential appointment. We promise carefree services for seniors and their families…even when that means an owner steps up in times of peak demand. We love what we do!
Year after year, the Yeomans have focused on the development of new ways to improve quality of life for their elders through senior home care services. Many of their service and management systems innovations have been adopted nationally. They have accepted multiple roles on various committees for their franchise system. Most recently, Joanie was elected to the National Advisory Council and appointed Chairwoman for the National Brand Fund for their franchise system.
Their passion for exceptional service is evidenced by their many local and national awards.
David and Joanie are proud to associate their names with Comfort Keepers senior home care services. They marvel at how it has evolved from caring friendships into a thriving agency that supplies the highest quality of care and meaningful work to so many in the Mid-Ohio Valley.