In Home Senior Care in Cincinnati, OH
Comfort Keepers Offers High Quality in Home Senior Care in Cincinnati, OH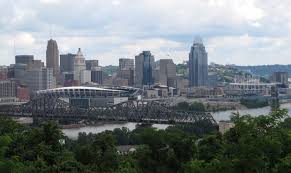 Comfort Keepers of Hamilton, OH offers in home senior care in Cincinnati, OH that is geared towards helping seniors make the most out of their retirement in the comfort of their own homes. We are dedicated to keeping your senior loved one living at home safely and independently while elevating their quality of life through community engagement, special caregiving interactions, physical activity and mental stimulation.
While our in home senior care will be there for you for whatever and whenever you need it, Comfort Keepers in Cincinnati, OH is much more than a service for those who are sick or bedridden. 
We also offer a number of services for seniors who simply cannot do as much as they once could. Instead of spending all of your time struggling to make balanced meals or do difficult chores that might risk injury, we help seniors to enjoy balanced healthy meals and avoid injury by taking care of the heavy lifting.
If you can no longer drive, we also offer grocery shopping, errands, and transportation services. We can take you to all of your appointments, help you get your medications, and take you out to the movies. Comfort Keepers in Westerville works hard to tailor in home senior care to your specific needs ensuring that you will be able to enjoy your life to your fullest, stay as active as possible, and maintain your health.
If you are considering in home senior care, call Comfort Keepers of Hamilton & Cincinnati, OH today at (513) 860-1616 or contact us to learn more about what we offer. Our Senior advisors can answer all of your questions and set up an in home consultation. During your consultation, we will assess your health and abilities as well as your home to help you set up a customized plan offering just the right amount of care. 
We serve Hamilton, Fairfield, Colerain Township, Groesbeck, Northgate, Forest Park, Springfield Township, Greenhills, Springdale, Glendale, Mt. Healthy, Finneytown, North College Hill, College Hill, White Oak, Monfort Heights, Green Township, Cheviot, Bridgetown, Dent, Delhi, Harrison,  Middletown, Oxford, College Corner, Lindenwald, Okeana, Overpeck, Seven Mile, Somerville, Trenton, West Elkton, Camden, Farmersville, Cincinnati, Western Cincinnati and Germantown.