COMFORT KEEPERS CELEBRATES 2nd ANNUAL NATIONAL DAY OF JOY; RELEASES STATE OF JOY SURVEY RESULTS
Leadi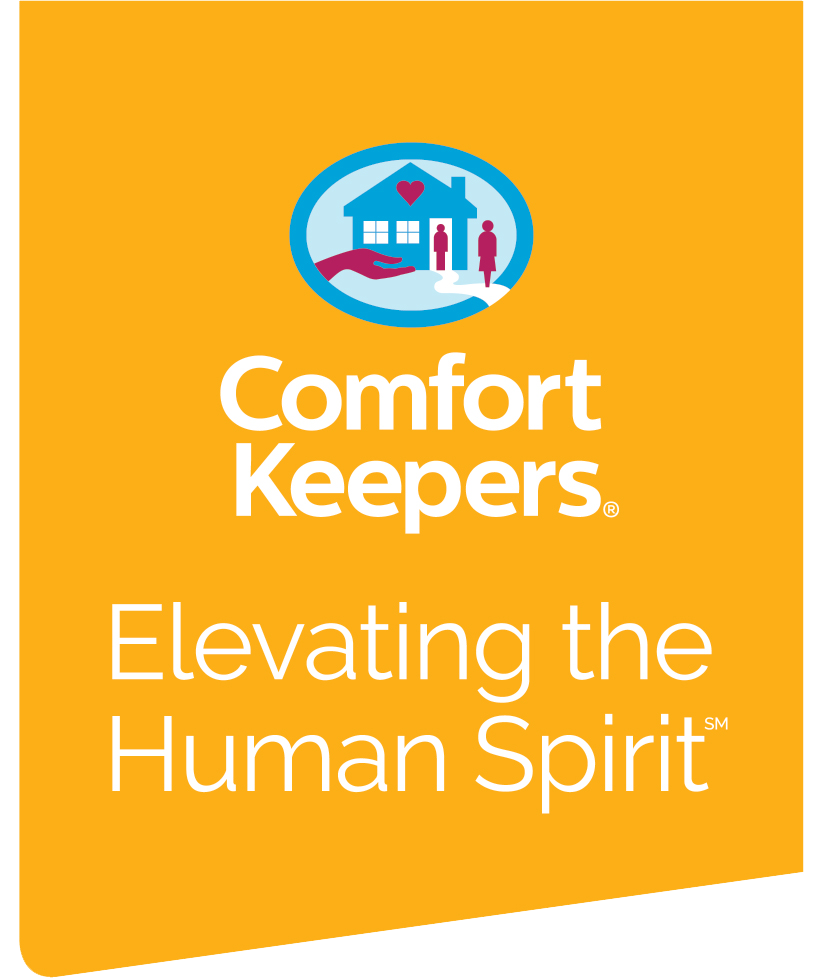 ng In-Home Care Provider Places Priority on Finding Joy and Sharing with Others, Reinforcing Relevance in Light of Global Pandemic – Pinehurst, NC, July 4, 2020 – Comfort Keepers® of Southern Pines, a leading provider of uplifting in-home care, announced that it celebrated its second annual National Week of Joy. 
The National Week of Joy was established by Comfort Keepers in 2019 to help inspire and encourage people to experience joy and share it with others; an action that has become more meaningful in the current COVID-19 environment. 
To celebrate, the Comfort Keepers of Southern Pines office sent cards to their clients and delivered balloons. In addition, they held a raffle of prizes for their caregivers.
National 2020 'State of Joy' Survey
Each year, as part of the National Week of Joy, Comfort Keepers conducts a survey that polls Americans on their perspectives about joy, including specific activities that bring them happiness, evolving attitudes about joy in light of current events as well as overall opinions about the state of joy in the world. 
"We've all been impacted by events in our country and around the globe," said Shannon McGlothlin, Owner. "The results from the National State of Joy survey make clear, that even in difficult times, we are all looking for ways to experience joy. We understand this, which is why we focus on doing activities with our clients that bring them happiness, from listening to music to baking cookies to reliving family stories."
The survey was conducted from May 5-11 and polled 2,000 Americans; 1,000 of those surveyed were 30+ years of age with at least one living parent, and 1,000 were people aged 65+. 
In the Southeast:
On an average day, 75% of people said they are joyful, while 6% said they are not.
The activities that bring Southerners the most joy are:
Spending time outside 64%
Family dinner 64%
Listening to a favorite song 62%
Watching a favorite movie/TV show 62%
Receiving a hug 61%
Prior to the COVID-19 crisis, Americans were already on the quest to find joy, peace and balance in their busy lives, in an effort to improve mental health. Simple, sometimes mundane activities have become increasingly more meaningful in today's setting, as more people are spending a greater amount of time at home, away from the office, their commute or the grind of their everyday lives. 
And while these 'simple pleasures' are bringing many people joy, the majority are participating in these activities alone. This national survey found that more than half (57%) of all people aged 65+ have missed hugs from a loved one since being in quarantine. This has also been difficult for the "sandwich generation" – a group of people who are tasked with caring for their aging parents as well as their own younger children. This has made caregiving services, like Comfort Keepers, even more critical during this time. On the National Day of Joy -- and every day after that – the sandwich generation is comforted by the fact that even if they cannot visit or spend time with their loved ones, they are in good hands with a qualified Comfort Keepers caregiver. 
National survey results also include the following:
The World Needs More Joy
Ninety percent (90%) of people surveyed agree that "the world needs more joy."
Eighty-five (85%) percent agree that finding joy is more important now more than ever.
Simple Activities Bring the Most Joy
Sixty-one percent (61%) responded that family dinners brought them the most joy. This was followed by:

Time spent outside (60%)
Receiving a hug from a friend or loved one (58%)
Listening to favorite song (65%)
Joyful Activities Have Changed Since COVID-19
Many individuals are enjoying certain activities now that they did not have time to do before COVID-19, including:

Spending time with family (33%)
Reading (32%)
Taking walks (28%)

Almost three-quarters (72%) agree that technology has brought them a lot of joy during the COVID-19 pandemic.
"At Comfort Keepers of Southern Pines, we believe that no matter someone's age, experiencing daily moments of joy is critical for maintaining physical health, mental health, and overall well-being," said Shannon. "Our senior loved ones, many who have been disproportionally affected by the Coronavirus pandemic, want the same opportunities for joy and happiness that we all do. We are proud to help seniors live the best quality of life today and every day."
The National Day of Joy is being celebrated in more than 100 locations where Comfort Keepers has a presence and will include both virtual and local celebrations and various social media extensions. To participate in the National Day of Joy, do something that makes you happy, and share your activity on social media using #NationalDayofJoy. For more information about the National Day of Joy and Comfort Keepers services, visit www.ComfortKeepers.com.
About Comfort Keepers®
 For more than two decades, Comfort Keepers® has been Elevating the Human SpiritSM through its in-home care network for seniors and other adults by empowering them to maintain their independence and realize joy in the everyday moments. Comfort Keepers operates a franchise network that has grown to more than 700 locations around the world. For more information, visit ComfortKeepers.com.
To find out more about Comfort Keepers services and how we continue to support and engage our seniors in Southern Pines, Pinehurst and Moore County call our office today at (910) 246-8000.