In-Home Care Services
Pittsboro, NC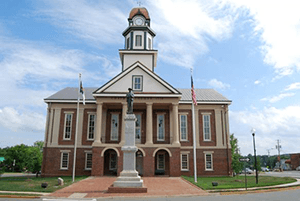 Comfort Keepers® offers a variety of customized care services to meet the unique needs of each senior.
Pittsboro is in the heart of Chatham County, one of the fastest growing counties in the state.  It is the county seat and, as such, home to the Chatham County Government Complex employing more than 1300 people.
Residents of Pittsboro embrace small town values of respect for one another and a strong sense of community. Its' people are a diverse group of artists and farmers, merchants and students, and it is home to the North Carolina Zen Center.  It supports software developers, bio-fuel research and production, antique shops and art galleries.
 
Comfort Keepers Pinehurst, NC is pleased to service the Pittsboro area.  In the in-home caregiving business, distance does matter since there is always a limitation on how far a caregiver is willing to travel.  We hire only those caregivers that live within a reasonable distance of our service area to help ensure our Comfort Keepers are available to help our clients when needed.
Our Pittsboro based caregivers provide all levels of care: from companionship to personal care we help adults in the Pittsboro, Bear Creek, Moncure and Goldston areas 24-hours a day live independently with dignity in the comfort of their own home. To see if in home care is right for you or your senior loved one call our office at 910-246-8000 or request a free guide to independent living here.
Call us today at (910) 264-8000 to learn more about our special brand of elder care and find out what sets up apart from other home health care agencies in Moore County!
Find Out More
If you would like to find out more about our in home care services in Pittsboro all you have to do is contact us online or by phone. We have a staff member on duty 24 hours a day, 7 days a week to answer any questions you have and schedule your free in-home consultation to discuss your loved one's needs in detail.