Senior Transportation in Charlotte, NC and Surrounding Areas
Senior Transportation Makes Many Things Possible in Charlotte, NC
---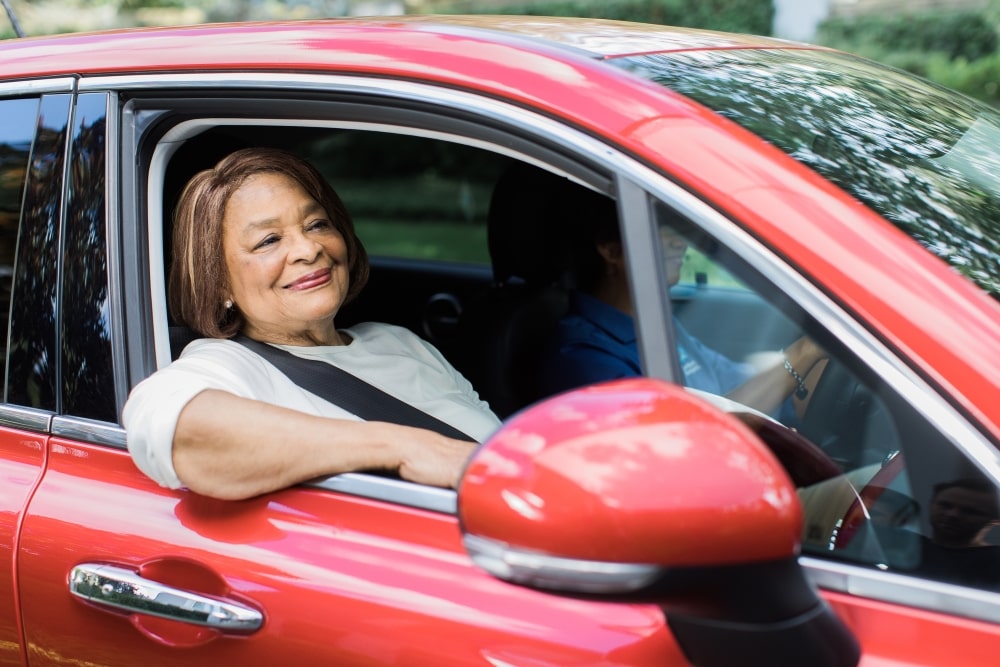 Imagine not being able to drive your car anymore and feeling too weak to walk or drive your bicycle. This is a problem most seniors face on a daily basis. A lot of them no longer have their driver's license or do not feel comfortable with getting behind the wheel. Since they are not able to drive themselves, getting around becomes a problem. Luckily, with Comfort Keepers your parent can receive transportation whenever they need it. Our senior transportation services help seniors in Charlotte, NC maintain their quality of life and stay active in their golden years.
Unfortunately, old age comes with many obstacles, and a lot of activities we take for granted become a challenge. However, just because your parent no longer drivers doesn't mean they cannot lead an active life. With our senior transportation services they will easily run errands, go grocery shopping, or make it to their doctor's appointments. Whenever needed, our caregiver can drive your loved one to family events, social calendar events, or community meetings. If your parent wishes to visit a museum, see an exhibit or go sightseeing, our trained and trustworthy caregiver will take them there.
With Comfort Keepers, your senior family member will receive assistance they need from a professional who understands their needs and will ensure their safety and well-being.
Lyft Partnership
At Comfort Keepers we are always doing our best to improve our services and be at the top of our game. This is why we have taken our senior transportation service to the next level by partnering with Lyft. This rideshare service is growing extremely fast and helps us provide transportation on demand. If you wish to learn more about this service, check out our Lyft and read FAQs about this convenient solution.
Mental Health and Safety
Not being able to leave their home when they wish and feeling like they are trapped in it can take a toll on senior's mental health. With our reliable senior transportation service, we can help your parent maintain a positive outlook on life and make sure they stay active and connected with their friends and family members.
Could your parent benefit from our senior transportation service? If so, do not hesitate to contact us. Call our office in Charlotte, NC today at (704) 980-7620 and learn more about how we can serve your loved one and help them make the most of their senior years.