Comfort Keepers Interactive Caregiving™ Companion Caregiver in Charlotte, NC
Our specially trained companion caregiver can help your loved one living in Charlotte, NC or the surrounding area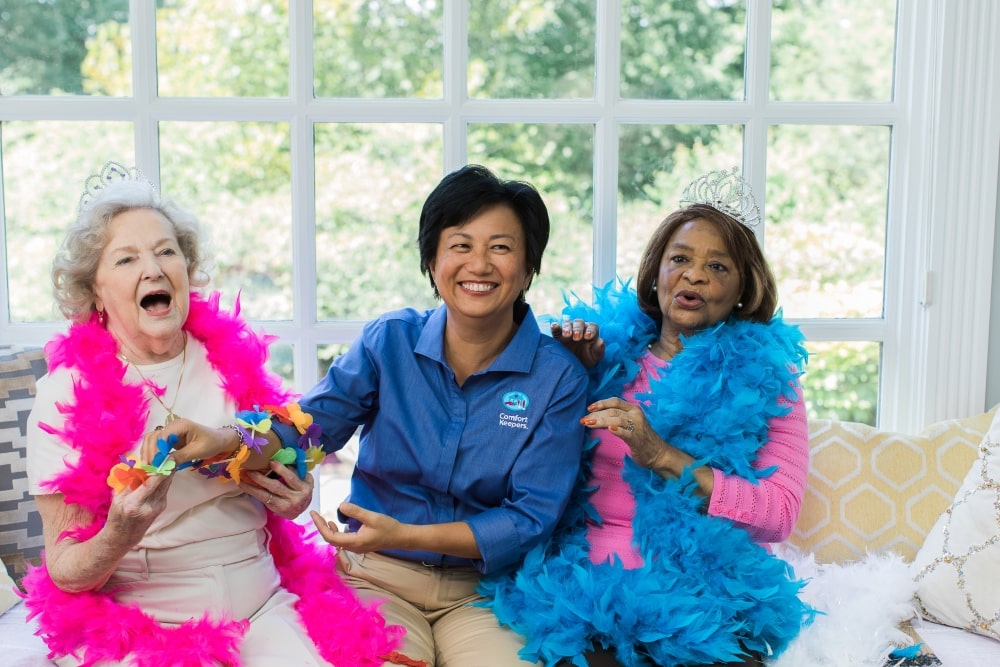 Loneliness and isolation are difficult to grapple with, regardless of age. However, many seniors deal with this on a regular basis, not just because they live alone. Our compassionate senior companion caregiver see the homecare services we offer as an opportunity for conversation and fun activities that enhance the lives of your elderly loved ones, both physically and emotionally. To learn more about Interactive Caregiving in Charlotte, NC call us at (704) 980-7620.
How Does It Make a Difference?
Many research studies point to the health benefits of an active lifestyle later in life. Adults over the age of 65 experience enormous health and wellness benefits when activity and socialization are incorporated into their daily lives. Our Interactive Caregiving philosophy helps seniors who struggle to engage in these activities do so on a routine basis. This kind of senior care assistance helps our clients live longer, healthier, and higher quality lives.
Our companion caregiver provides homecare services including creating an Interactive Caregiving plan for each senior client based on their unique personality, interests, health conditions and physical abilities. All activity levels are approved by each client's medical doctor. Interactive Caregiving plans can include everything from:
Walks in the neighborhood
Working together on household chores
Preparing a meal
Discussing current events or personal interests
Reminiscing while viewing photo albums
Working on hobbies, puzzles or crafts
Going shopping or to church
Visiting a local senior center
Participating in civic group activities
Dancing to music
Comfort Keepers of Charlotte, NC delivers necessary personal care, companionship, and homecare services to help seniors remain independent in their own homes. Interactive Caregiving goes above and beyond essential services to significantly raise the quality of life of your senior loved one, unlike many other homecare service providers. Whether your loved one is receiving everyday attention by a companion caregiver, dementia care or end of life care services, Interactive Caregiving can help improve their quality of life.
The result? A healthier, safer, more fulfilling life for your loved one, right in the comfort of his or her home. Call us today to find out more about Interactive Caregiving or to schedule a free homecare services consultation in Charlotte, NC: (704) 980-7620.