Give Your Loved One Solid Companion Care from Comfort Keepers Home Care of Charlotte, NC
If the Senior in Your Life Needs Constant Companion Care in Charlotte, Call Us for Home Care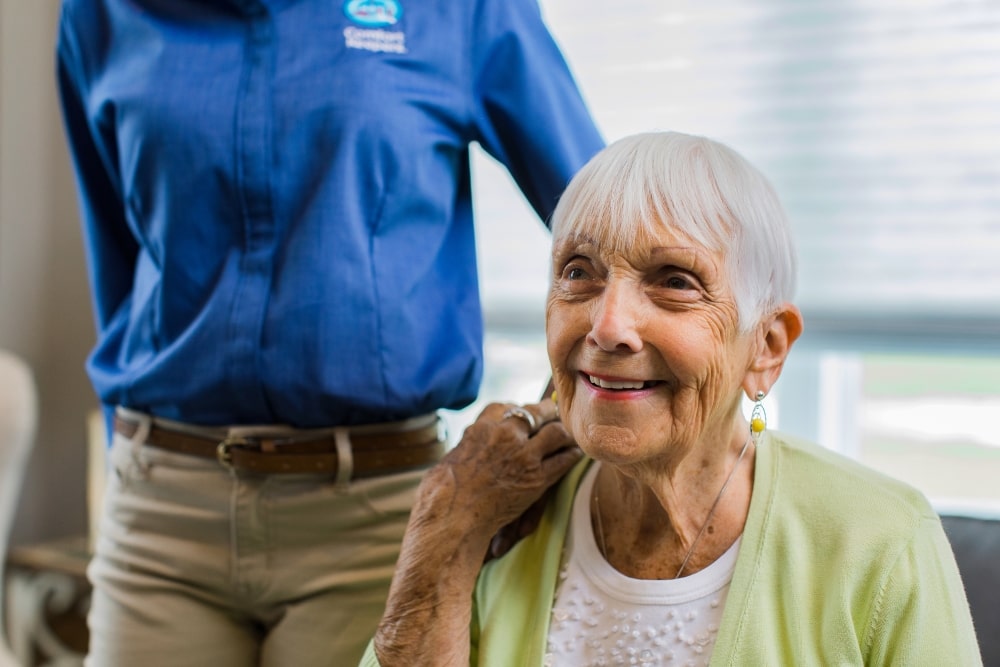 There's a lot more to taking care of senior citizens than meets the eye. That's because amid all the housework, meal prep, mobility assistance and personal hygiene, there's a human being who needs basic companionship. Your loved one needs someone to talk to so that life has meaning. Comfort Keepers Home Care of Charlotte, NC offers devoted companion care to seniors in Mecklenburg County. When we spend time with your loved one, it has untold advantages to their overall mental health. It reduces the likelihood of depression, eliminates isolation and loneliness, and can even reduce the risk of dementia and Alzheimer's. Trust us for companion care in Charlotte, Gastonia, Concord, Monroe and the surrounding area. We can be reached at (704) 980-7620.
Elevating Your Loved One's Spirits
Companion care offers touching support when seniors need it most. Our caregivers provide that spirited kind of friendship and socialization when they complete activities together at home. It's a focus on joy and living life to the fullest.
Conversation and mental stimulation – Isolation is a hard part of growing old, but our team knows how to provide hope and love at every turn.
Nutrition and meal prep – Proper nutrition is a part of anyone's diet. We work together to complete home care by shopping for groceries, planning out meals, cooking the food and cleaning up.
Laundry and home chores – Together we'll find fun even during the mundane, such as laundry, cleaning, vacuuming and other routine housekeeping.
Light activity and walks – Fresh air and time spent in nature is pertinent to your loved one's well-being. We'll make sure they're safe and secure while navigating the outdoors and enjoying proper movement.
Shopping and Errands – Life takes on new meaning when you spend it with someone else. We know all the stores and points of interest in the Charlotte area, and we'll help them navigate to and from wherever they need to be.
Medicine reminders – We'll make sure your loved one gets the medicine they need at the proper time of day.
Companion Care the Holistic Way
Caring for your loved one happens easier using an Interactive Caregiving™ philosophy. With it, we do home care chores together to increase engagement and activity. It helps them to take ownership of their lives and remain active in their well-being. It's a proven method of lifting spirits and offering empowerment in later years.
To learn more and discuss care options for you or your loved one, give us a call in Charlotte, NC: (704) 980-7620.