The Santa Fe Comfort Keepers team includes highly trained and certified professionals.
Our team is ready to support and improve the quality of life for your loved ones in the comfort of home.
We value compassion and trustworthiness amongst our caretakers and support staff. Our team is ready to answer questions and discuss a care plan that works best for you and your loved ones.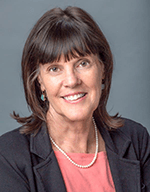 Leslie Van Pelt
Owner
Leslie Van Pelt has owned and operated Comfort Keepers since January 2010. Ever since receiving her BA in Education from Oklahoma State University she has been a small business owner. Leslie developed her lifelong love of helping people by watching her own parents care for her grandmother in their home for more than 17 years. She saw firsthand the importance of seniors aging in the comfort of their own homes and receiving loving care. She is proud to now have the opportunity to call herself a Comfort Keeper.
Leslie has lived in Santa Fe since 1974 and raised her two children there. She is now the proud grandmother of two. In her spare time she enjoys horseback riding, yoga, hiking , reading and cooking for her family and friends.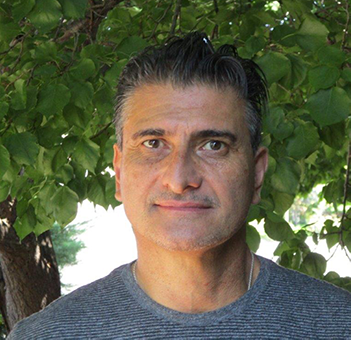 Stephen Fresquez
Human Resources Director
Stephen Fresquez is a native New Mexican. He was born in Albuquerque and raised in Santa Fe and is a Santa Fe High School and College of Santa Fe graduate with a BBA in Business Administration.
Stephen comes to Comfort Keepers after an extensive career in Human Resource Management spanning over 20 years working both in the public and private sectors. His expertise in labor relations, compensation, classification and business management has proven to be very beneficial to Comfort Keepers resulting in an improved evaluation system, reduced turnover, a competitive pay plan and a streamlined application process.
In his free time Stephen enjoys the outdoors and looks forward to spending quality time with his daughter, two sons and his elderly mother. Stephen believes we all play an important part role in fulfilling our company mission in "Elevating the Human Spirit" for each one of our clients and views his employment with Comfort Keepers as a way to give back to the community.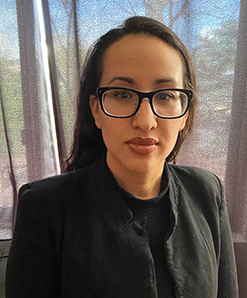 Karla Catanach
Client Care Manager and Scheduler
Karla is a Client Care Manager and Scheduler at Comfort Keepers. She graduated from UNM with a Bachelor's degree in Technology and Training. She worked as a teacher at SFCC for 5 years. She enjoys establishing and maintaining positive customer relationships. She loves spending time with her husband and children who are the light of her life.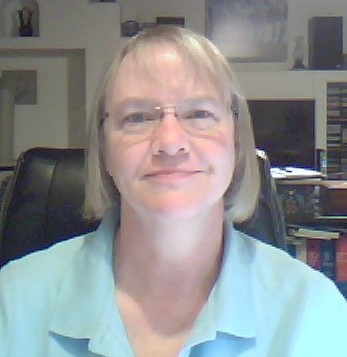 Gracie Schild
Invoicing and Payroll
Although originally from Virginia, Gracie Schild grew up here in Santa Fe, returning to Virginia for college after graduating from Santa Fe Prep. She earned a degree in History from Sweet Briar College, then moved to the Washington DC suburbs where she lived for 12 years. In that time she worked for two different universities, got a Master's degree in History from the University of Maryland, and got married, divorced, and married again.
In 1994, Gracie moved with her German husband to Bonn, Germany, where her son was born in 1998. After 10 years in Bonn, they moved to a small town in southern Germany. Gracie lived there for 7 years, then came back to Santa Fe with her son, who also graduated from Prep. She worked for six years for IAIA in their fundraising office, then started working for herself as Bluebird Business Services in 2018, offering database management, bookkeeping, and editorial services.
Gracie has been working for Comfort Keepers since March of 2019. Her hobbies are tennis, knitting, quilting, birdwatching, and playing piano and singing. She volunteers for the Literacy Volunteers of Santa Fe, the Neighbor to Neighbor Food Drive, League of Women Voters, and in a friend's classroom in the Santa Fe Public Schools. If anyone needs to register to vote or change their registration (party or address), Gracie can help!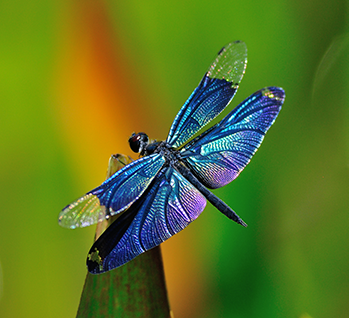 Becky Roehning
Client Care Manager
With a degree in Radio and Television, and after a successful career in media, Becky decided she wanted a career where she could make a difference in someone's life.
Twenty-two years ago, an open-minded Executive Director hired her to be the Sales and Marketing Director for an assisted living housing community in Apple Valley, Minnesota. This started her love affair with senior housing and the senior community. As the senior housing business began changing, Becky looked for something different where she could use her experience and continue helping seniors. This natural progression took her to Comfort Keepers and her position as Client Care Manager, where she is able to use her experience helping seniors and their families through the process of choosing in-home care.
In her leisure time, Becky enjoys spending time with family, friends and her cats, road trips around the country, reading, educational television, crafting, and cupcakes.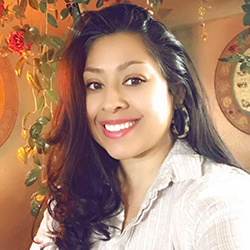 Monica Valerio
Care Coordinate and After Hours Scheduler
Monica Valerio is a Scheduler at Comfort Keepers of Santa Fe, where Monica schedules and answers calls in the evening and weekend hours, including Holiday's. Monica has worked in healthcare for over 18 years including Lovelace, Mosiac, TNT Management, Addus, Mi Via and Medically Fragile Programs. Monica is a busy mom, with a strong faith in God and the desire to serve others. Monica has a great love for PEOPLE!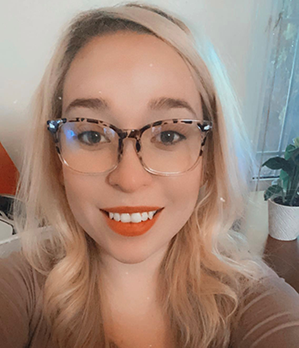 Victoria Gallegos
Scheduler and Client Care Coordinator
My name is Victoria Gallegos, I am the Scheduler for the Comfort Keepers office in Santa Fe, New Mexico. I make it part of my job to get to know all of the caregivers and clients and strive to gain the trust and confidence of both. Communication is so important and I rely on everyone to tell me what their needs and wants are so I can help in every way. I know what we all do has meaning and purpose and that is really special. The reason I chose this job is because I really have a passion for making sure people are being taken care of and especially love the fact that we can help them stay at home safely and securely.
Interested in joining the Comfort Keepers Santa Fe care team?
We offer competitive compensation, a highly flexible work schedule, and opportunities to impact someone's life in a meaningful and fulfilling way. Whether you're looking for a part-time job senior care job or the start of a new career, we'd love to hear from you.
Browse Jobs