Nationally Renowned Home Care In Toms River, NJ
Comfort Keepers are at your senior loved one's disposal 24/7, providing exceptional home care to the elderly in Toms River, NJ, and the surrounding areas.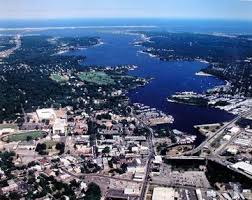 If your senior loved one life in Toms River, NJ, we are happy to inform you that we provide seniors in this area with home care of the highest quality. Due to the fact that the individual needs of every senior differ, it is our goal to offer our clients services that meet their specific requirements. This is achieved through our customizable plans that are developed in accordance with your parent or grandparent's health, mobility, age, and other important factors.
You will no longer have to worry that your loved one isn't receiving the best care available, as we here at Comfort Keepers are dedicated to improving their quality of life and helping them use their age to their advantage. With a wide variety of home care services, as well as the option to combine these services, our committed team of care providers will make sure that your loved one doesn't lack anything.
Apart from companionship and personal care, we provide several other home care services, such as respite care, dementia and Alzheimer's disease care, palliative and end of life care, as well as specialized services such as transitioning home and private duty nursing.
To get a better idea of what these services include and determine what type of care would benefit your loved one the most, our friendly care providers will walk you through the different kinds of care available at Toms River, NJ. Together, you will develop the ultimate caregiving plan for your loved one, which you can modify whenever needed.
Ultimately, whatever plan is created for your family, you can rest assured that they will receive professional assistance when it comes to everything from activities of daily living (personal hygiene, running errands, housekeeping, meal preparation, laundry, etc.) to staying physically, mentally and socially active. Our care providers also provide transportation services, as well as companionship. Whether your loved one enjoys their routine or wants to do something exciting every now and then, such as going on a steamboat cruise, playing golf, or visiting the Mall, Comfort Keepers will accompany them anywhere they go. They will also encourage your loved one to go for walks in the local park, have a drink in their favorite café, or organize a senior-friendly party in their yard – whatever makes them happy.
By adopting a holistic approach to caregiving, Comfort Keepers have established itself as one of the most eminent home care providers in the nation, enriching the lives of thousands upon thousands of seniors across the country.
To learn more about the services we provide in Toms River, NJ, and the surrounding areas, as well as about the products we offer, please contact us.
John Reviews Comfort Keepers

"The quality of the service was outstanding. They were very courteous and nice and very professional in their work. And the work was done with much care and professionalism and everything was done very thoroughly in a timely manner. The cost of the work is nothing to complain about. When you consider what's being done and the quality of the work it's just a small price to pay. I would more than pay them again. The crew was very nice, to say the least. Throughout the entire job they held up a friendly attitude and I couldn't be more appreciative. They make you feel very comfortable. They were able to work around my schedule anytime I needed it. And that's something that isn't very easy to find. Not too many people out there are willing to work around another's time."