Nationally Recognized Senior Care In Seaside Heights, NJ
Comfort Keepers offer several types of seniors care to the elderly residents of Seaside Heights and the surrounding areas.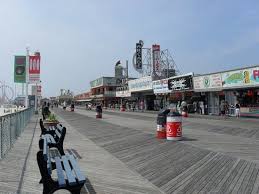 Deciding on the right senior care provider for your senior loved one can be an overwhelming decision for your family. To help your family reach the best possible decision, Comfort Keepers offers the elderly citizens of Seaside Heights, NJ with a wide array of in home care options.
With our devoted senior care experts, finding the ideal care plan for your loved one has never been easier. We are proud to provide various personalized services that will allow your parent or grandparent to thrive, remain physically and socially active, and maintain a positive attitude in life.
Because the needs and circumstances of every senior are different, our senior care team will make sure that the plan they create for your loved one meets all of their requirements in terms of physical, mental, emotional, and spiritual support. Some of our most commonly requested services include running errands, grocery shopping and meal preparation, light housekeeping, medicine management, companionship, transportation assistance, and help with personal care and hygiene.
However, what sets Comfort Keepers apart from other senior care providers is our Interactive Caregiving™ philosophy, which is based on the idea that seniors who actively participate in regular physical activity, spend time with their friends and peers, and keep their minds stimulated have a high quality of life.
Fortunately, there is much for your senior loved one to do in Seaside Heights, NJ and the surrounding areas. This is especially true during the summer when they can spend their days on the beach, take in free concerts, and watch firework displays. As for other parts of the year, your parent or grandparent's care provider will encourage them to take part in the various annual events, eat lunch in one of the many nice restaurants or organize indoor activities for their peers.
If you would like to learn more about our services available for the residents of Clear Creek, please contact us today for more information.
Sally Reviews Comfort Keepers

"So far I have been very pleased. Our initial visit was informative and quite pleasant. She chose a young lady to be with Mother for the first time and it seemed to go well. We will have a longer visit this week when we go out of town."