Comfort Keepers In Home Care in New Egypt, NJ Goes Above and Beyond
Comfort Keepers is proud to serve in home care to seniors in New Egypt, NJ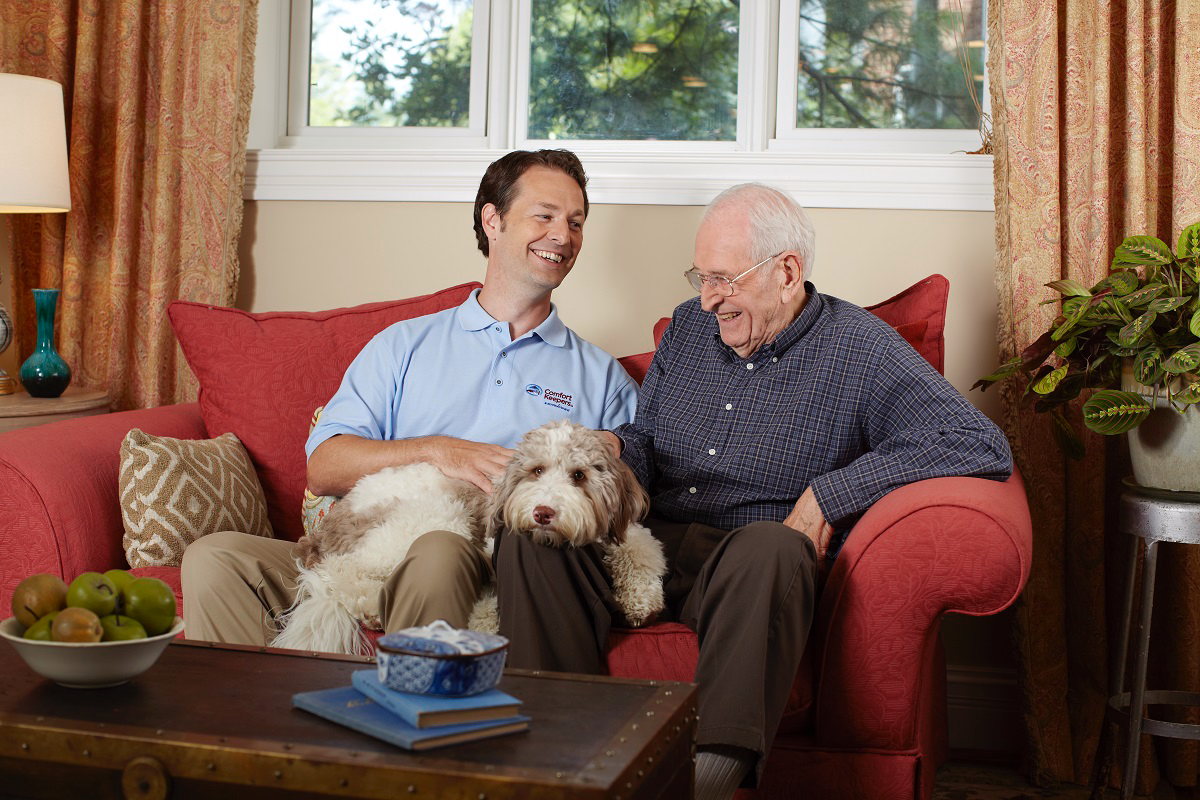 If you are searching for in home care services in the New Egypt, NJ area, you have several options to choose from. When you perform some research and get to know all of the home care providers in the area, you will quickly realize that Comfort Keepers is the very best choice. We go above and beyond for our clients and their families to ensure that every elder is living the highest quality of life possible. Read on to learn more about what makes Comfort Keepers of New Egypt, NJ one-of-a-kind.
Top-Notch In Home Care Aides
Comfort Keepers in New Egypt, NJ all complete an extensive training program to ensure that they have the skills and compassion necessary to care for an older adult. Prior to beginning our rigorous training program, our in home care professionals are required to pass a screening process which includes a local and national background check.
Each and every Comfort Keeper also participates in continuing education classes and is bonded, insured, and covered by worker's compensation insurance to give you the peace of mind you deserve.
Availability
Many home care agencies are only available during regular business hours. Comfort Keepers of New Egypt, NJ is unique because we make ourselves available whenever you or your senior needs us. We can be contacted 24 hours a day, 7 days a week and do not close for holidays. In the event that your senior's Comfort Keeper is ill, another compassionate caregiver will be able to fill in.
Interactive Caregiving
Instead of solely focusing on the physical tasks associated with in home care services, our Comfort Keepers use Interactive Caregiving to enhance your senior's community involvement and ensure that he or she is engaged both physically and mentally.
Some examples of Interactive Caregiving activities that may be incorporated into your elder's care plan include trips to the Pemberton Township Senior Center, cooking lessons, hikes when the weather is nice, puzzle games, and fitness classes. Every Interactive Caregiving plan is tailored to your senior's specific needs, preferences, and capabilities.
In Home Care Technology
To ensure that your senior is never alone, Comfort Keepers of New Egypt, NJ will provide him or her with a variety of in-home care technologies. This includes a wireless pendant or wristband that can immediately dispatch appropriate help when it is pushed.
For more information on how we go above and beyond to exceed the expectations of seniors and their families,Contact us today.
Ann B. Reviews Comfort Keepers

"It was such a wonderful experience to have Comfort Keepers in our lives during such a difficult time. I will never forget the loving care that Comfort Keepers provided for my Mom. All the caregivers were respectful, kind and professional. I highly recommend Comfort Keepers of New Jersey to any family in need of in-home care services."