In Home Care & Respite Care in Manchester, NJ
A leading provider of in home care and respite care services for the elderly.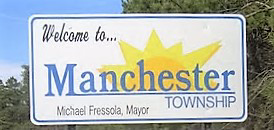 When a close family member was diagnosed with chronic progressive Multiple Sclerosis, Stephanie Howe watch them be placed into the care of a nursing home, the only option for quality care services at the time. However, when Stephanie Howe, our franchise owner, was diagnosed with the same disease, she was determined to find options other than assisted living facilities and nursing homes for the ill and elderly. And so, after learning about Comfort Keepers providing loving senior care in the home, Stephanie began her own Comfort Keepers franchise, providing in home care that allowed loved ones to live safely and comfortably in their own home. For more information on Stephanie Howe or our other team members, visit our "Meet Our Comfort Keepers" page.
In Home Care Services in Manchester, NJ
Does your loved one need assistance around the house? Does the family caregiver need a few hours to run errands in Manchester, NJ or any surrounding communities? Comfort Keepers of Manchester, NJ has the solution. Comfort Keepers respite care services are designed to meet the care needs of your loved one and the family caregiver, whether that be a few hours of care a week, a few days of care every month or more.
At Comfort Keepers, our goal is to not to take away from the family caregiver nor your loved one's dignity or independence. Rather, we aim to provide a perfect balance of care and assistance for the caregiver and those in need of care. We hope our respite care services allow the family caregiver to rest easy knowing that while they are away, their loved one is receiving top-rated in home care. And if your loved one reaches a point of needing full-time care, Comfort Keepers is available to provide around the clock care as well.
If you and your family would like to learn more about our respite care services, contact us. Our in home care advisors are available 24/7 to answer your in home care questions and schedule your no-cost at-home consultation. Call or contact us to find out more about Comfort Keepers in Manchester, NJ.
Eileen K. Reviews Comfort Keepers

"I was so fortunate to find Comfort Keepers of Toms River, and even more fortunate that you sent us a perfect match in a caregiver to provide my loved one with comforting care. Our caregiver is an amazing person, and she gave my dad, as well as our family, wonderful support during this difficult time. She went above and beyond, and treated my dad like he was her family. I will always be thankful to her for her kindness and caring during my dad's final days."