When Is It Time for In Home Care at Comfort Keepers of Deal, NJ?
Trying to determine when your senior loved one needs some extra help at home can be a challenging task. If you're trying to figure out whether in home care services make sense for your elder today, Comfort Keepers in Deal, NJ recommends that you start by asking yourself several questions.
Some in home care questions may include:
Has a recent crisis occurred?
Does your senior tend to forget things more often?
Is he or she able to grocery shop and run errands alone?
Has your elder fallen recently?
Have you noticed any significant weight loss or gain in him or her?
Is your elder able to remain social without any guidance?
Does he or she need help walking?
Is your senior loved one able to take his medications on time?
Has a decline in his or her hearing or vision affected daily function?
Is he or she having trouble maintaining good personal hygiene?
Once you answer these questions, you'll get a better idea of whether in home care services at Comfort Keepers in Deal, NJ are necessary for your aging loved one. If you come to the realization that in home care services are right for your senior, you will need to initiate a conversation with him or her to discuss his or her need for care.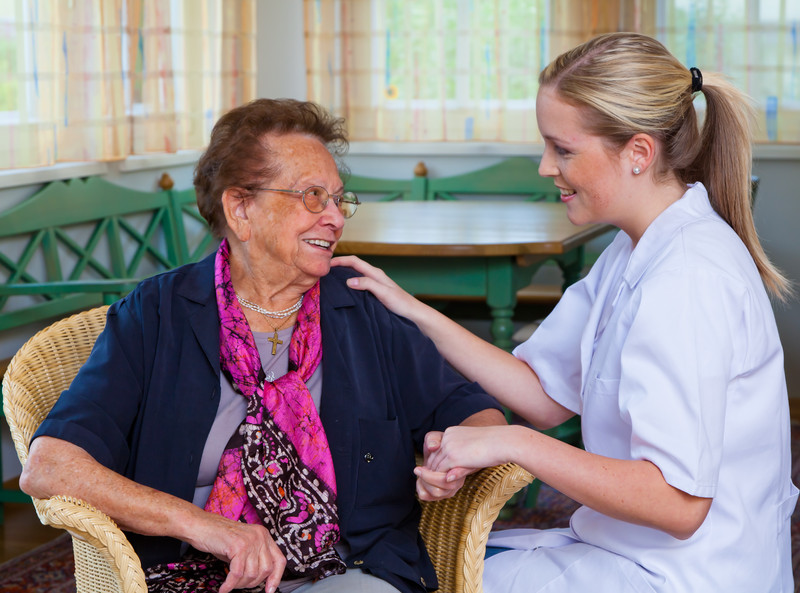 Although the conversation may be uncomfortable at first, it is essential as it can improve your senior's quality of life and allow him or her to age in place at home. During this conversation, be sure to provide your elder with options and explain that you are concerned about his or her wellbeing and would like to help. Make sure to answer any questions and address any concerns while explaining that in home care services will assist him or her in living a happier and healthier life.
It's also a good idea to provide your senior loved one with brochures or reading materials that further explain the types of in home care services available. When he or she reads these materials, it is likely that he or she will feel more comfortable and optimistic about the idea. In addition, let your elder know that he or she will be involved in the process of selecting a caregiver and only a home care aide that he or she feels comfortable with and can meet his or her specific needs will be hired.
If you've come to the conclusion that in home care is a great decision for your Deal senior, contact Comfort Keepers of Deal, NJ today.
Donna L. Reviews Comfort Keepers
Donna L. Gave Comfort Keepers Five Stars
"I couldn't have asked for any better level of care for both of my aging parents! It was stressful trying to find the right place to give us the peace of mind we needed when thinking about who would take care of the people who gave me birth. Thank you to everyone at Comfort Keepers!"