At Home Senior Care in Brick, NJ
Providing At Home Senior Care for 10 years.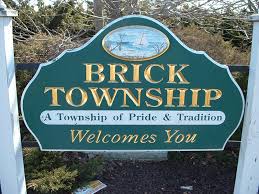 Comfort Keepers of Toms River, NJ is proud to extend our in senior care services, including mobility assistance, to Brick, NJ and the surrounding areas of Toms River, NJ.
After watching a family member diagnosed with chronic progressive Multiple Sclerosis placed into a nursing home, when Stephanie Howe, our franchise owner, was diagnosed with the same disease, she was determined to find solutions other than assisted living facilities and nursing homes for those ill and/or elderly. She started Comfort Keepers with the hopes of providing in home care that allowed loved ones to live safely and comfortably in their own home.
In Home Care Services in Brick, NJ
Your Comfort Keepers of Brick, NJ team begins each client relationship with a free, no obligation in-home consultation. At this in-home consultation, your loved one's care needs, abilities and health issues will be assessed. After that, our Comfort Keepers senior advisors will explain the variety of at home senior care solutions available for your loved one. Then, your Comfort Keepers advisor, loved one and family members will decide upon the perfect balance of home care services that will maintain your loved one's independence and dignity.
At Comfort Keepers of Brick, NJ, we understand that these types of specialized care services often need change. Our senior advisors will be happy to re-assess your loved one's needs as time continues, so that your senior's changing needs are meet with the ideal level of customized care. While a senior may start out needing only light housekeeping assistance for a few hours a week, needs may change as your senior ages and they may require full-time care.
When you are ready to learn more about the at home senior care services we offer, contact us. Our advisors are available 24/7 to answer your in home care questions, explain our at home senior care services and schedule your free at-home consultation for your loved one in Brick, NJ. Please call or contact us to schedule your free in home consultation in Brick, NJ.
Janice G. Reviews Comfort Keepers

"It was always very reassuring to us to know how reliable and dependable everyone is at Comfort Keepers of Toms River. The staff took care of any questions or issues in a timely and efficient manner. The caregivers were all wonderful, caring, and I cannot thank them enough for making it so that my aunt could be in the comfort of her own home and not in a hospital."
---
Comfort Keepers Offers Senior Care With Mobility Assistance In Brick, NJ
Comfort Keepers is honored to provide mobility assistance with our senior care in Brick, NJ.
Family members who are worried about their beloved senior because they are losing their mobility often consider taking advantage of some type of in home care. In most cases, family members come to the conclusion that in home care is best, as their senior loved one can stay in their house as long as they want, while receiving the care they need. When it comes down to it, working with our team of caregivers from Comfort Keepers ensures that your senior loved one will receive assistance with mobility around their house and be able to go out into the community.
The first aspect of our mobility assistance focuses on hazards that are present in the house, as they could result in unnecessary accidents. During an in home consultation, a caregiver from Comfort Keepers can point out these hazardous issues and offer solutions on how to resolve them. We can also provide advice on adding features to a house in order to make it safer overall. For instance, adding handrails throughout the hallways, the bathroom, and the kitchen has the potential to reduce accidents. In addition, placing safety lamps around a house will be able to increase visibility significantly.
Our team of caregivers are able to assist your senior loved one when they are moving around their house. This ensures that they are significantly safer, as the probability of accidents or falls are reduced substantially. Since falling is a grave concern for seniors, our team of caregivers are there to ensure that your beloved senior is as safe as possible. Just knowing this can give family members the peace of mind that allows them to sleep well at night.
Comfort Keepers also offers a transportation service, as part of our senior care in order to offer mobility assistance throughout the community. With this service, we are able to bring our clients to doctor appointments at Ocean Medical Center in Brick, NJ. In addition, we can assist with running errands, visiting others in the community, or simply enjoy a change of scenery with a senior. Since we can greatly expand the scope of our mobility by offering a transportation service, family members don't have to worry about how they are going to get their senior loved one to where they need to go.
In addition to providing mobility assistance, we encourage clients to retain whatever mobility they still have. Comfort Keepers offers a service called Interactive Caregiving, as part of our senior care, in order to keep clients as mobile as possible. We realize that seniors who don't continue to move around lose their ability to do so. This is why we encourage seniors to get up from time to time to move around, perform mobility exercises, and walk around the block with us.
If you are looking for more information regarding the benefits of senior care provided by Comfort Keepers in Brick, NJ, please contact us.