Transitioning Home Care
Comfort Keepers® of Flemington, NJ can ease your loved one's transition from the hospital or rehabilitation facility to home, which can lead to a better, more comfortable recovery.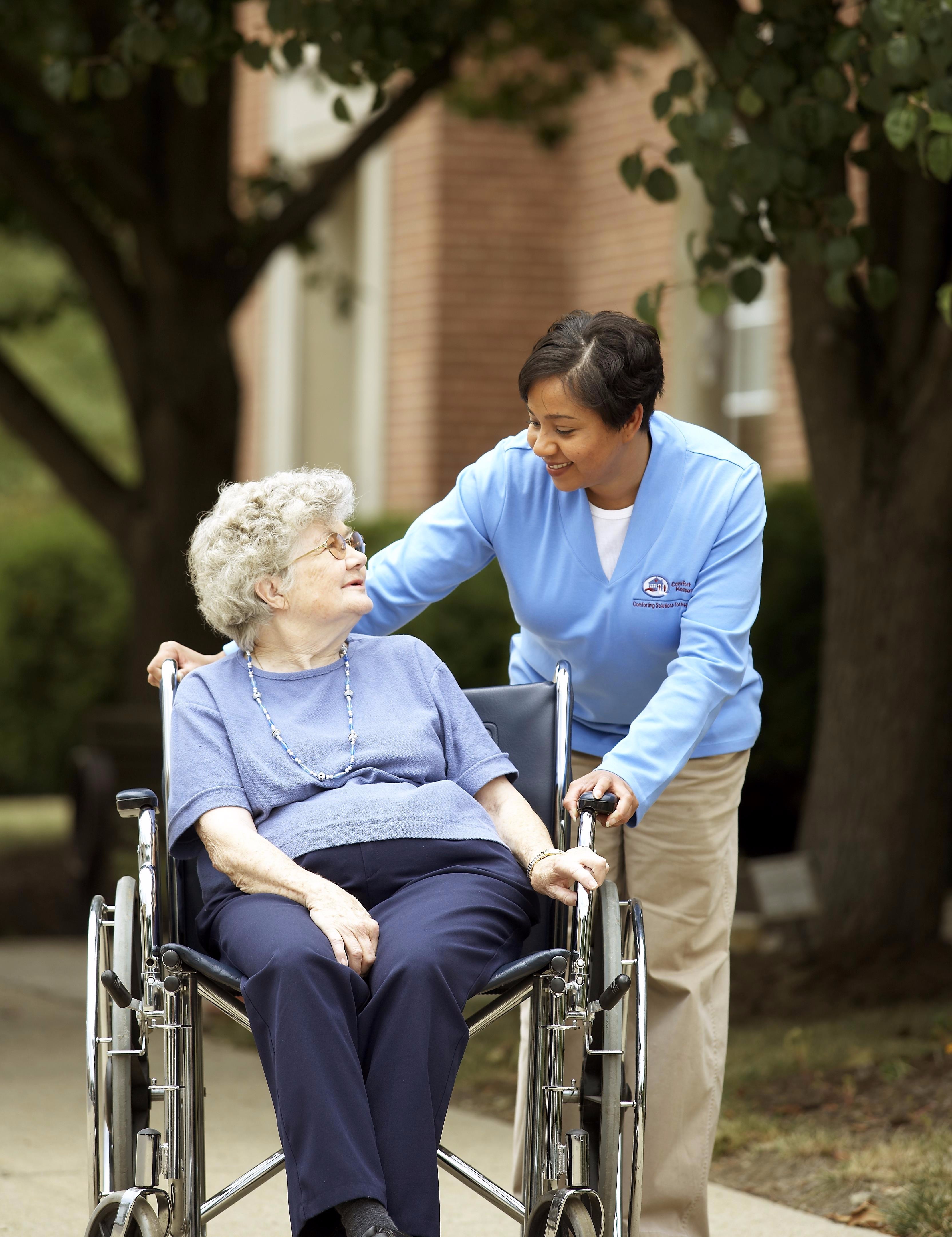 The time immediately following release from the hospital (also known as the postoperative period) is a critical phase of the recovery process. Studies show a lack of proper care and support after a surgery can lead to slower recuperation. In fact, there is a substantial risk of readmission due to serious complications, such as infection, blood clots, or reopening an incision. This is why it is important to have a thorough postoperative care plan in place before transitioning home.
Family members often take on the task of caring for a loved one after a hospital or rehabilitation facility stay, but can find they are untrained or ill prepared to meet the physical and emotional challenges of such care. As your loved one recovers from an injury, a battle with an illness, or a surgery, it is critical to follow their physician's orders, and recovery plan. Without the proper treatment and care during this period, your loved one's recovery can be slowed or they may even need to be re-hospitalized. Comfort Keepers® of Flemington, NJ can help. We offer services to ease the transition home with our transitional care services. We will help ease the transition back to a normal life and assist with a quick, full recovery.
How Comfort Keepers® Can Help?
Comfort Keepers® highly skilled professional caregivers make our clients' transitions from hospital to home as seamless, safe, and positive as possible. Our caregivers provide the following postoperative care services:
Support the plan of care to aid the recovery process.
Conduct a safety walk through to make sure the home is free of any hazards (remove loose cords, secure loose carpets, add extra lights).
From a three-hour visit per day to 24-hour around-the-clock care or live-in care.
Medication reminders.
Assistance with household activities and responsibilities, including meal preparation, light housekeeping, laundry, and running errands.
Incidental transportation for follow-up visits.
Communication with the medical team, if needed.
Peace of mind for family and friends.
In addition to the customary homemaker/companion and personal care services Comfort Keepers® provides, we are able to adapt services to accommodate clients with specific medical needs such as:
Cardiovascular disease
Myocardial infarction (heart attack) and stroke
Respiratory disorders
Endocrine disorders
Cancer
Arthritis & Rheumatology
Gastroenterology disorders
COPD (Chronic Obstructive Pulmonary Disease)
Urolgy disorders
Parkinson's disease
Amyotrophic lateral sclerosis (ALS)
Comfort Keepers® of Flemington is accredited by the National Institute for Home Care Accreditation (NIHCA). The National Institute for Home Care Accreditation is an essential tool to finding a safe, reliable, quality home care provider. Because, NIHCA accredited home care providers have met stringent standards of care designed with consumer protection as a central purpose.
When your loved one begins their journey with Comfort Keepers®, our team of professionals will consult with you and other family members to make sure that the proposed plan is indeed the best one for your loved one. We personalize our home care services to match the specific needs of each client, scheduling in-home care services for as little as three hours a visit all the way to full-time, 24/7 around-the-clock care. We will be with you and your loved one every step of the way. Changes and modifications to this plan can be introduced anytime. You can rest assure that your loved one will always receive the care, assistance, and support that Comfort Keepers® is known for both nationally and locally.
For more information on the transitioning home care services we provide, or to learn the many ways Comfort Keepers® of Flemington, NJ can help your senior loved ones remain in the comfort of their own home, Contact us at (908) 806-2220 or Toll Free at (877) 806-2220. We are available 24 hours a day, 7 days a week, and 365 days a year. We will be able to provide answers to your specific questions as well as schedule a complementary in-home visit so you can meet with a Client Care Coordinator. This visit is the first step in developing a mutual sense of trust and respect that will yield professional, compassionate home care and peace of mind not only for the actual client, but also the extended circle of family and friends. It would be an honor to show you the Comfort Keepers® way.