24-Hour Home Care at Home
Comfort Keepers® of Flemington, NJ offers around-the-clock home care services to support seniors and their families.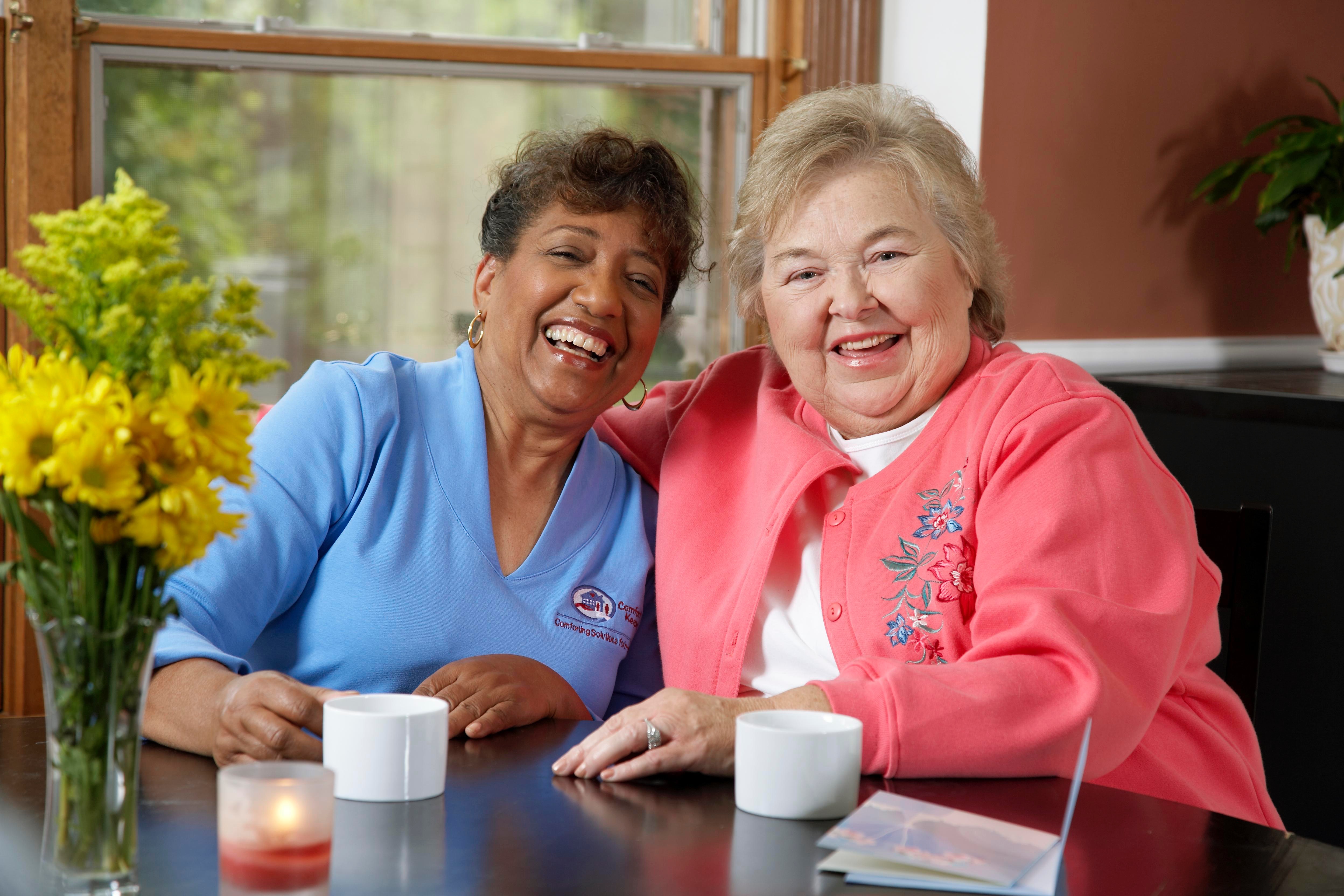 Comfort Keepers® of Flemington, NJ provides around-the-clock senior care to support individuals who need 24-hour care to maintain their independence in the comfort of their own home. We understand that everyone has a unique situation and unique needs. We are proud to provide a diverse selection of  home care services to help cater to these needs. Some seniors require part-time care for just a few hours a week, while others need full-time 24/7 home care. With 24-hour home care, Comfort Keepers® provides clients with full-time care - twenty-four hours per day, seven days a week, and 365 days of the year.
How Comfort Keepers® Can Help?
The important distinction between 24-hour home care and live-in care services is that there is truly no break in caregiving with 24-hour home care. Seniors receiving full-time care from a live-in caregiver normally have a point where their caregiver needs to take a break for personal time and sleep. With 24/7 home care, our caregivers work in shifts to ensure your loved one is under a watchful eye all the time. Your loved one is monitored at all points of the day and night to make sure their needs are met and that any emergency is handled immediately.  Whether your loved one needs extra help during the nighttime or simply values the security of having someone else in the home at all times, we'll customize a plan for them, implementing the right care for their lifestyle. 
With 24/7 in home care, Comfort Keepers® provides your loved one with full-time care- twenty-four hours a day, utilizing a team of professional caregivers working in shifts of eight or twelve hours. Because every senior has unique home care needs, we create a customized care plan that is designed to fit their individual needs. We will create a caregiver schedule ensuring your loved one receives the continuous care necessary from our highly trained team of caregivers.
Would you like peace of mind knowing that your loved one is taking their medication properly, at the right time with the right dosage?

Are you concerned that your loved one will wake in the middle of the night feeling confused and disoriented?

Are you afraid that your loved one might injure themselves if left unsupervised?

Are you able to support your loved one through the healing process after a surgery or procedure?

Is it important to you that your loved one's caregivers are local and know the area of Hunterdon, Warren, Somerset and Sussex Counties?
In order to ensure only the best home care, Comfort Keepers® carefully selects and thoroughly screens every caregiver. Our caregivers have federal, state and county background screenings along with a motor vehicle search. All screenings are repeated throughout the year. All caregivers are committed to a rigorous ongoing training program. Comfort Keepers® maintains a comprehensive insurance portfolio including professional liability insurance, general liability insurance and workers' compensation insurance. Our caregivers are bonded and insured. In addition, our Comfort Keepers® caregivers are insured to drive clients. All to protect our clients and provide peace of mind for their families.
However, what truly sets our caregivers apart is their natural gift for caring for others.
Comfort Keepers® of Flemington is accredited by the National Institute for Home Care Accreditation (NIHCA). The National Institute for Home Care Accreditation is an essential tool to finding a safe, reliable, quality home care provider. Because, NIHCA accredited home care providers have met stringent standards of care designed with consumer protection as a central purpose. 
When your loved one begins their journey with Comfort Keepers®, our team of professionals will consult with you and other family members to make sure that the proposed plan is indeed the best one for your loved one. We personalize our home care services to match the specific needs of each client, scheduling in-home care services for as little as three hours a visit all the way to full-time, 24/7 around-the-clock care. We will be with you and your loved one every step of the way. Changes and modifications to this plan can be introduced anytime. You can rest assure that your loved one will always receive the care, assistance, and support that Comfort Keepers® is known for both nationally and locally.
For more information on the elder care services we provide, or to learn the many ways Comfort Keepers® of Flemington, NJ can help your senior loved ones remain in the comfort of their own home, contact us at (908) 806-2220 or Toll Free at (877) 806-2220. We are available 24 hours a day, 7 days a week, and 365 days a year. We will be able to provide answers to your specific questions as well as schedule a complementary in-home visit so you can meet with a Client Care Coordinator. This visit is the first step in developing a mutual sense of trust and respect that will yield professional, compassionate home care and peace of mind not only for the actual client, but also the extended circle of family and friends. It would be an honor to show you the Comfort Keepers® way.