Companion Care Services
Comfort Keepers® of Flemington, NJ offers companion care services to promote healthy living, safety and independence for seniors living at home.
Comfort Keepers® of Flemington, NJ recognizes the importance of quality companion care for seniors. When we think of companionship, thoughts of friendship, community, and fellowship spring to mind. Yet these are all things that can -and often do -gradually drift away as people grow older. Circumstances can change and limit ones ability to socialize and interact in the way they previously did. We understand this. It's why Comfort Keepers® takes companionship needs seriously, and it why we offer this vital service.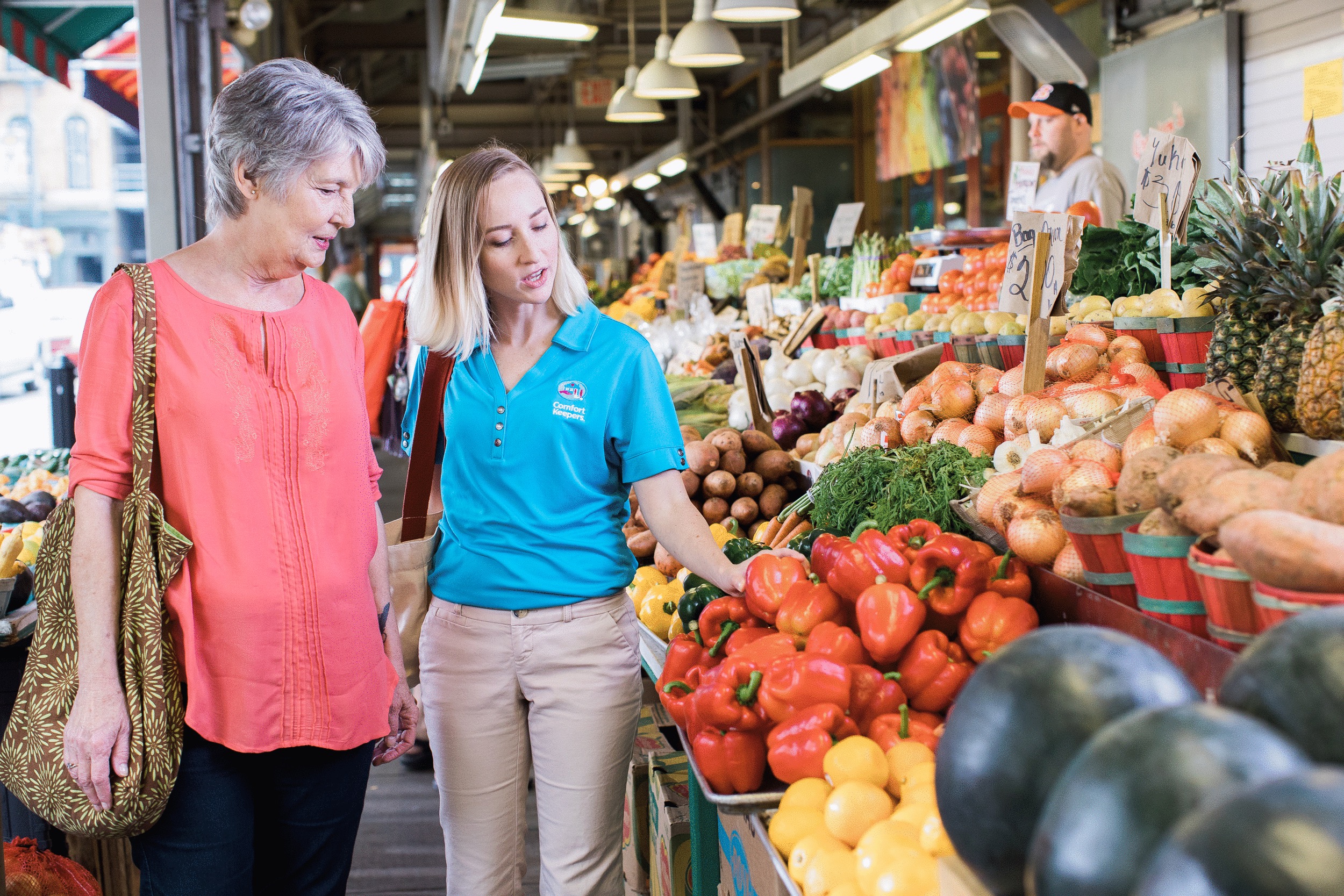 Loneliness is one of the biggest problems affecting older adults every day. More than one-third of people over the age of 65 in the United States live alone, and many of them struggle with loneliness. In addition to the feeling of emptiness or isolation, loneliness can lead to serious health problems. Someone who spends most of their time alone is at a greater risk of the following conditions:
High Blood Pressure
Clinical Depression
Dementia or Cognitive Decline
Engagement in Risky or Unhealthy Behaviors
Early Death
Living alone and being alone is not the same thing. Loneliness can be a vicious cycle, as the feelings are contagious. Those who are lonely and not getting the help they need may lose their friends or damage relationships with those who are unwilling to be around their negative energy.
Comfort Keepers® of Flemington, NJ has been providing compassionate, professional companion care services for seniors and other adults in Flemington and all of Hunterdon, Warren, Somerset and Sussex Counties since 2006. From engaging in conversation to assistance with laundry and housekeeping, to nutritious meal preparation, our professionally trained caregivers are ready to meet the unique needs of your loved ones – all while preserving safety, comfort, and independence.
How Comfort Keepers® Can Help?
We have come to realize that spending too much time alone can have serious mental and physical health consequences. This is why we provide companion care for individuals living alone. Our caregivers develop relationships with each of their clients and participate in their favorite activities, implementing our Interactive Caregiving™ philosophy in every aspect of care. Caregivers will incorporate activities that will engage your loved one, bringing joy as well as companionship to their life. Caregivers can be there as a friend and a listening ear, but they can also assist with household chores or personal care needs, if desired. Living alone doesn't have to mean being lonely. Let us bring joy to your loved one's life. The following is a partial list of our companion care services:
Conversation and Companionship
Meal Planning and Preparation
Recreational Activities
Medication Reminders
Light Housekeeping
Laundry and Linens
Organizing Incoming Mail
Grocery Shopping and Errands
Incidental Transportation
Comfort Keepers® of Flemington is accredited by the National Institute for Home Care Accreditation (NIHCA). The National Institute for Home Care Accreditation is an essential tool to finding a safe, reliable, quality home care provider. Because, NIHCA accredited home care providers have met stringent standards of care designed with consumer protection as a central purpose.
When your loved one begins their journey with Comfort Keepers®, our team of professionals will consult with you and other family members to make sure that the proposed plan is indeed the best one for your loved one. We personalize our home care services to match the specific needs of each client, scheduling in-home care services for as little as three hours a visit all the way to full-time, 24/7 around-the-clock care. We will be with you and your loved one every step of the way. Changes and modifications to this plan can be introduced anytime. You can rest assure that your loved one will always receive the care, assistance, and support that Comfort Keepers® is known for both nationally and locally.
For more information on the companion care services we provide, or to learn the many ways Comfort Keepers® of Flemington, NJ can help your senior loved ones remain in the comfort of their own home, contact us at (908) 806-2220 or Toll Free at (877) 806-2220. We are available 24 hours a day, 7 days a week, and 365 days a year. We will be able to provide answers to your specific questions as well as schedule a complementary in-home visit so you can meet with a Client Care Coordinator. This visit is the first step in developing a mutual sense of trust and respect that will yield professional, compassionate home care and peace of mind not only for the actual client, but also the extended circle of family and friends. It would be an honor to show you the Comfort Keepers® way.