Califon, NJ
Skillman, NJ
Somerset County, NJ
Oxford Township, NJ
Annandale
Andover Borough, NJ
Whitehouse Station, NJ
Hopatcong, NJ
Clinton, NJ
Glen Gardner, NJ
Hunterdon County, NJ
Warren County, NJ
Hackettstown, NJ
Bloomsbury, NJ
Ringoes, NJ
Lambertville, NJ
Raritan Township, NJ
Belle Mead, NJ
Hope Township, NJ
Andover Township, NJ
Hopewell Township, NJ
Sussex County, NJ
Hampton, NJ
Stanhope, NJ
Washington Borough, NJ
Tewksbury, NJ
Morris County, NJ
Washington Township, NJ
Chester, NJ
Neshanic Station, NJ
Pittstown, NJ
Three Bridges, NJ
Blairstown, NJ
Long Valley, NJ
Flemington, NJ
Bedminster Township, NJ
Belvidere, NJ
High Bridge, NJ
Stockton, NJ
Bernardsville, NJ
Milford, NJ
Hillsborough, NJ
Bethlehem Township, NJ
Lebanon Township, NJ
Phillipsburg, NJ
Frenchtown, NJ
Clinton Township, NJ
Mercer County, NJ
Sparta Township, NJ
In-Home Care in Stockton, New Jersey
Learn more about the outstanding senior care services and custom care plans provided by Comfort Keepers® of Flemington, NJ.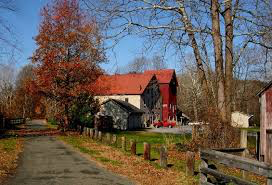 As we age, it is natural that we will start needing an increasing amount of help to take care of routine activities and perform everyday tasks. Often, seniors look to members of their own family for help, but, with the demands of modern living and the fact that our careers often take us far away from home, this option is becoming less and less feasible.
Many seniors believe that without the help of immediate family members they will have to move to a nursing home or an assisted living facility. That is simply not true. With quality home care, your loved one can remain independent and living in their own home for a very long time. Comfort Keepers® of Flemington, NJ has been providing home care services for families in Stockton, NJ and all of Hunterdon County since 2006.
How Comfort Keepers® Can Help?
Our highly-personalized care was engineered keeping in mind the particular and often shifting needs of each of our clients. Over the years, we have developed our unique approach to senior care which includes the following services:
All of our care providers are highly trained professionals. All are required to complete mandatory yearly in-services. We take great pride in having the best caregivers on staff. Our caregivers fully understand the value of offering the best personalized services every day. Our caregivers understand the significance of offering home care services with respect and dignity. Meeting the physical needs of their clients is not enough. They know that meeting the emotional needs of their clients is likewise essential.
Comfort Keepers® of Flemington is accredited by the National Institute for Home Care Accreditation (NIHCA). The National Institute for Home Care Accreditation is an essential tool to finding a safe, reliable, quality home care provider. Because, NIHCA accredited home care providers have met stringent standards of care designed with consumer protection as a central purpose.
When your loved one begins their journey with Comfort Keepers®, our team of professionals will consult with you and other family members to make sure that the proposed plan is indeed the best one for your loved one. We personalize our home care services to match the specific needs of each client, scheduling in-home care services for as little as three hours a visit all the way to full-time, 24/7 around-the-clock care. We will be with you and your loved one every step of the way. Changes and modifications to this plan can be introduced anytime. You can rest assure that your loved one will always receive the care, assistance, and support that Comfort Keepers® is known for both nationally and locally.
For more information on the elder care services we provide, or to learn the many ways Comfort Keepers® of Flemington, NJ can help your senior loved ones remain in the comfort of their own home, contact us at (908) 806-2220 or Toll Free at (877) 806-2220. We are available 24 hours a day, 7 days a week, and 365 days a year. We will be able to provide answers to your specific questions as well as schedule a complementary in-home visit so you can meet with a Client Care Coordinator. This visit is the first step in developing a mutual sense of trust and respect that will yield professional, compassionate home care and peace of mind not only for the actual client, but also the extended circle of family and friends. It would be an honor to show you the Comfort Keepers® way.
About Stockton, NJ:
Stockton, located along the Delaware River north of Lambertville, was first known as Reading Ferry and subsequently Howell's Ferry. With the arrival of the railroad, the name was changed to Centre Bridge Station which corresponded to the post office and hamlet on the Pennsylvania side of the river. With the establishment of its own post office in 1851, the village was renamed Stockton. The Borough was incorporated in 1898, having been separated from Delaware Township.