Califon, NJ
Skillman, NJ
Somerset County, NJ
Oxford Township, NJ
Annandale
Andover Borough, NJ
Whitehouse Station, NJ
Hopatcong, NJ
Clinton, NJ
Glen Gardner, NJ
Hunterdon County, NJ
Warren County, NJ
Hackettstown, NJ
Bloomsbury, NJ
Ringoes, NJ
Lambertville, NJ
Raritan Township, NJ
Belle Mead, NJ
Hope Township, NJ
Andover Township, NJ
Hopewell Township, NJ
Sussex County, NJ
Hampton, NJ
Stanhope, NJ
Washington Borough, NJ
Tewksbury, NJ
Morris County, NJ
Washington Township, NJ
Chester, NJ
Neshanic Station, NJ
Pittstown, NJ
Three Bridges, NJ
Blairstown, NJ
Long Valley, NJ
Flemington, NJ
Bedminster Township, NJ
Belvidere, NJ
High Bridge, NJ
Stockton, NJ
Bernardsville, NJ
Milford, NJ
Hillsborough, NJ
Bethlehem Township, NJ
Lebanon Township, NJ
Phillipsburg, NJ
Frenchtown, NJ
Clinton Township, NJ
Mercer County, NJ
Sparta Township, NJ
Home Care Services in Oxford Township, New Jersey
Learn more about our elder care that helps seniors remain independent and living in the comfort of home by Comfort Keepers® of Flemington, NJ.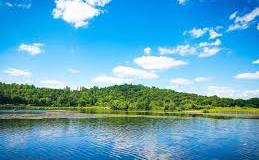 Helping your loved one age with dignity is a noble and rewarding task. However, many family members are not capable of caring for their loved ones for many reasons including living in different states or cities and personal responsibilities. Juggling work, family, various obligations and caring for a loved senior can be too much, which is why many families opt for in home care. Comfort Keepers® is here to help.
Comfort Keepers® has a distinctive philosophy on senior care. Our highly skilled caregivers are trained to provide Interactive Caregiving™ in order to keep clients active in every aspect of their life. We put the "gold" back into the "golden years" by making sure our clients are enjoying themselves, while receiving the professional home care they desire. The goal is to improve the quality of life and help seniors to maintain their independence for as long as possible. Examples of Interactive Caregiving™ include walks in the park or around the neighborhood, working together on hobbies and puzzles, playing word games, reading, trips to the community center and the most important exercise of all- simple conversation. Comfort Keepers® still delivers the essential home care services such as light housekeeping, laundry, meal preparation, companionship, bathing, grooming and feeding; but it is Interactive Caregiving™ that caregivers and clients believe makes all the difference.
Comfort Keepers® of Flemington, NJ has been providing senior home care services for families in Oxford Township since 2006. We believe there is nothing more important than helping people live independently, safely and happily in the comfort of their home, for as long as possible. We work closely with families to customize a plan that provides a perfect balance of services, from as little as three hours a visit to full-time, 24/7 around-the-clock home care. More importantly, we will treat your loved one with respect and dignity, as if they were a member of our own family.
How Comfort Keepers® Can Help?
Comfort Keepers® offers a full range of personalized home care services. Our services are available for in-home care, or any facility such as independent living, hospitals, rehabilitation centers, long-term care centers and retirement homes. The following is a partial list of the services we provide:
Personal Care Services includes assistance with the Activities of Daily Living (ADLs) and household duties essential to the client's health and comfort. Specially trained caregivers are available to provide personal care services for your loved ones. Assistance with bathing, grooming, hygiene, feeding, medication reminders, positioning, transferring, toileting, incontinence care, and mobility assistance are examples of personal care.
Companionship Services includes companionship, conversation, meal planning, meal preparation, light housekeeping, incidental transportation, grocery shopping and errand services. Our in home companionship service focuses on the social aspect of caregiving, preventing loneliness and the consequences of a life in isolation, such as anxiety and depression.
Alzheimer's Care and Dementia Care is provided by caregivers who have taken specific training to better comprehend Alzheimer's and dementia. These compassionate and professional caregivers are trained in the latest approaches to help patients with the challenges of cognitive difficulties.
Interactive Caregiving™ transforms day-to-day home care services into opportunities for meaningful conversation and activities that engage and enrich the lives of seniors physically, mentally, socially, and emotionally.
Live-In Home Care is a cost effective service to help keep your loved one in the comfort of home for as long as possible. Our live-in home care assures family members peace of mind, preventing gaps in coverage for individuals who may be at risk when unattended, such as those in need of Alzheimer's care or dementia care. Our live-in home care is also available for those requiring full time assistance from post-hospital care, for those with a high risk of falls, bed bound clients, assistance with hospice support or simply for those who do not wish to live alone.
24-Hour Care ensures your loved one is provided with full-time care- twenty-four hours a day, seven days a week, and 365 days of the year. Our caregivers will work in shifts to ensure the highest possible level of care is provided and giving you peace of mind that your loved one is safe and well taken care of at all times.
Transitional Care. Seniors recovering at home after a hospital stay often need advanced home care to gain independence as soon as possible. With us, your loved one can get back on their feet in no time, reduce the risk of additional health problems, and prevent hospital readmission.
Respite Care Services support both seniors and their primary family caregivers. When you need some time for yourself or start feeling the burdens of caregiving, our highly skilled caregivers can step in and take care of your loved one while you get some much-needed rest.
End-of-Life Care supports you and your loved one by working with a hospice agency or medical provider to fully meet the family's end-of-life care and palliative care needs. We will help care for your loved one, as well as assist around the house and provide the family with emotional and moral support.
When your loved one begins their journey with Comfort Keepers®, our team of professionals will consult with you and other family members to make sure that the proposed plan is indeed the best one for your loved one. We personalize our home care services to match the specific needs of each client, scheduling in-home care services for as little as three hours a visit all the way to full-time, 24/7 around-the-clock care. We will be with you and your loved one every step of the way. Changes and modifications to this plan can be introduced anytime. You can rest assure that your loved one will always receive the care, assistance, and support that Comfort Keepers® is known for both nationally and locally.
Comfort Keepers® of Flemington is accredited by the National Institute for Home Care Accreditation (NIHCA). The National Institute for Home Care Accreditation is an essential tool to finding a safe, reliable, quality home care provider. Because, NIHCA accredited home care providers have met stringent standards of care designed with consumer protection as a central purpose.
For more information on the elder care services we provide, or to learn the many ways Comfort Keepers® of Flemington, NJ can help your senior loved ones remain in the comfort of their own home, contact us at (908) 806-2220 or Toll Free at (877) 806-2220. We are available 24 hours a day, 7 days a week, and 365 days a year. We will be able to provide answers to your specific questions as well as schedule a complementary in-home visit so you can meet with a Client Care Coordinator. This visit is the first step in developing a mutual sense of trust and respect that will yield professional, compassionate home care and peace of mind not only for the actual client, but also the extended circle of family and friends. It would be an honor to show you the Comfort Keepers® way.

Our professional caregivers are specially trained to implement Comfort Keepers' unique Interactive Caregiving™ system. They transform the daily activities they perform into opportunities to communicate and engage with your loved one. They are carefully selected and screened-including extensive background and reference checks. Because they are our employees, they are insured, bonded and covered by our workers' compensation. All to ensure you and your family have peace of mind. Families can rest easy, knowing that their loved-ones are in the best hands in the in-home care industry.
About Oxford Township, NJ:
Oxford Township was formed from portions of Greenwich Township on May 30, 1754. The township is also home to one of the most pristine recreational areas in the entire state. What was once built for practical purposes of flood and erosion control is now a quiet lake area known as Oxford Furnace Lake. Named for the first hot blast furnace in America, Oxford Furnace Lake is a cozy place for families to picnic, hike, swim, and enjoy the great outdoors. Kayaking, canoeing, and boating (electric motors only) are popular on the clear water.