Home Care Assistance Articles & Awards
See how Comfort Keepers of New Hampshire's home care assistance team and owner Martha Swats set the standard for quality in home senior care agencies in Central and Northern New Hampshire.
At Comfort Keepers of Plymouth and Laconia, NH exceeding expectations is our specialty for a number of reasons. 
First we understand that everyone has their own unique home care assistance needs and we do our best to tailor a plan to them. Our specialists are highly skilled at knowing what areas you require the most help in, and just what level of care is needed. 
Next is our team of compassionate caregivers. They are experts at letting seniors do what they can and encouraging them to be active and healthy. Most importantly, they are more than just someone that comes in to complete daily care tasks, they are a dependable companion. 
Finally, owner Martha Swats has continuously proven she knows what it takes to help others through difficult times with her compassion and skillful management of the Central and Northern New Hampshire Comfort Keepers offices.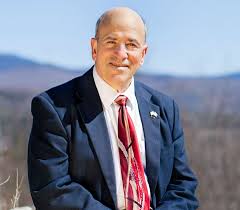 New Hampshire Senate Resolution April 2019 for delivering a stellar business performance "Your dedication to keeping out seniors and other adults comfortable and safe in their homes is worthy of recognition and has special meaning to me because of the care your team provided for my wife, Christine, in our home just a few short years ago. Your hard work and vision certainly merit recognition and praise. I am personally aware of your commitment to providing needed services that allow seniors to continue to enjoy family and friends in their home environment during their sunset years. The care and assistance you provide are truly life-changing."
--Bob Guida, State Senator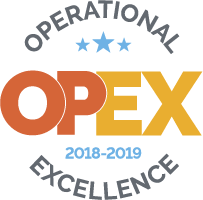 Plymouth, NH (March 2019) – Comfort Keepers Franchising, Inc. (CKFI), the franchisor of Comfort Keepers® in-home care, recently recognized Martha Swats, owner of the Plymouth Comfort Keepers® office, for an outstanding achievement with the Quest for Excellence Award. The annual Quest for Excellence award recognizes Comfort Keepers franchisees who are the top sales performers with revenue growth or who deliver the greatest percentage year-over-year revenue growth within a category.
Martha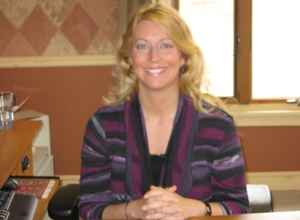 Swats is being recognized and honored for delivering a stellar business performance in 2018. Part of the recognition included an incentive trip to Terranea Resort in Rancho Palos Verdes, California.
Comfort Keepers is a leading franchise that offers in-home care services to seniors and others needing assistance, allowing them to live comfortably in their own homes, maintain their independence, and enjoy enhanced quality of life. Martha has owned the Plymouth Comfort Keepers franchise for seven years.
"Comfort Keepers is very fortunate to have Martha in Plymouth providing quality services to seniors and other adults in need while helping them maintain joy, family and connection in their lives" said Carl McManus, CEO Comfort Keepers, North America. "Her hard work, tenacity, and commitment to her clients truly deserves to be recognized and applauded."
Martha believes much of her success can be traced back to her wonderful employees and the mission of Comfort Keepers: to provide clients with the highest level of quality of life that is achievable. Our caregivers are dedicated to helping their clients. Families in New Hampshire can have peace-of-mind knowing their loved ones are in the hands of compassionate and trustworthy individuals who have a genuine concern for others.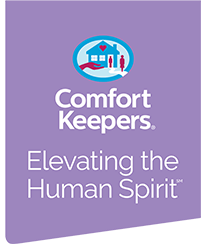 "I am honored to receive this award," Martha said. "I take pride in the type of service I provide to my clients, knowing that what I do helps them live better lives. It feels great to be recognized for doing work that I find meaningful."