Comfort Keepers Senior Care in Muskegon, MI, and the Surrounding Areas
Learn more about how our senior care services can help you and your family in Muskegon, MI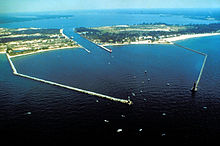 When Mom and Dad can't do everything they are used to doing, but still want to remain together in the home where they raised their family, Comfort Keepers is here to help with our unique senior care services in Muskegon, MI.
Comfort Keepers provides clients with just what they need, when they need it, from a few hours of support each week to 24-hour personalized senior care and companionship. Our in home health care services include in home and personal care, transitioning home, respite care, and end of life care. We will work with your family in Muskegon, MI to create a unique personal care plan that works hard to meet your senior loved one's every need. 
What can you expect from senior care in Muskegon, MI?
Caregivers from Comfort Keepers focus on providing companionship when offering senior care to seniors in the Muskegon, MI area, which increases in the quality of life of many senior clients. In general, Comfort Keepers offers many senior care services and weaves companionship into each and every one.
A qualified member of our team can also accompany your loved one to a doctor's appointment, to the Muskegon Museum of Art or to Ryke's for a pastry or one of their homemade soup and wrap combos. Many of our clients also enjoy spending the afternoon fishing at Muskegon or Mona Lakes with their caregiver. Wherever your family member needs to go, your caregiver will get him there efficiently and with a smile. Comfort Keepers caregivers are trained to provide safe transportation and great companionship. During warm weather, a caregiver can assist seniors with gardening, landscaping, or simply to get out of the house for fresh air. During the colder months, a caregiver will ensure that your senior does not become isolated or suffer from seasonal affective disorder. 
Interested in learning more about senior care and companionship provided by caregivers from Comfort Keepers in Muskegon, MI? Contact us at (616) 425-8667.