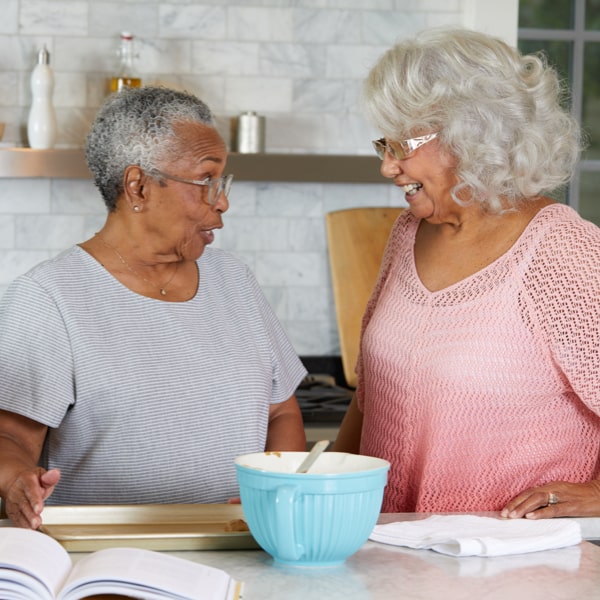 Senior Care Services in Holland, MI
Comfort Keepers is proud to offer senior care services to residents of Zeeland, Hudsonville, and Holland, MI
Are you searching for trustworthy, quality care services for your senior loved one? Comfort Keepers of Holland, MI offers a wide range of senior care services, from dementia care to respite care to end of life care. We make it our mission to keep your senior loved one living at home for longer while giving your family peace of mind that they are safe. Our senior care services will encompass all of your loved ones needs to keep them safe, happy and engaged.
Our trademarked Interactive Care method helps to keep your loved one happy but also focuses on keeping them active and engaged with their community. You will not find this method of caregiving with any other care provider. This method includes walk in the neighborhood, working together on household activities like meal preparation, discussions about past experiences, and exposing your senior loved one to the community through trips to local establishments and senior centers.
All of our Comfort Keepers caregivers are thoroughly vetted and trained to provide the best service and companionship to your loved one. Each caregiver is bonded and insured and pursues ongoing training, growth, and education. This translates to peace of mind for you and your loved one, knowing that you made the right choice. Choosing Comfort Keepers means you are choosing the highest quality care available for your loved one. Our caregivers and unique style of caregiving are what truly make us a cut above the rest.
Please call (616) 223-6396 or contact us to learn more about senior care services from Comfort Keepers of Holland, MI.
Safer At Home with Comfort Keepers Home Care in Holland, MI