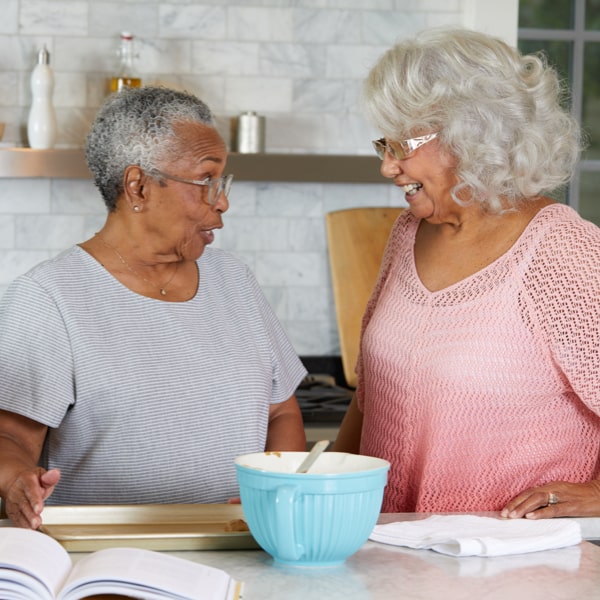 Senior Care Services in Clinton Township, MI
Find the right options for your loved one and family
Comfort Keepers of Clinton Township, MI offers a variety of convenient senior care services that provide assistance right in your loved one's home. Whether you require 24-hour care, weekly or hourly care, or just respite care, a home health aide from our team can help. Our experts can provide end of life care, Alzheimer's care or dementia care as well as specialized assistance with other diagnoses like multiple sclerosis, Parkinson's disease and chronic pain. Our loving care aides will ensure that regardless of the type of care you require, the quality of our industry-leading care will exceed your expectations.
Give us a call at (586) 200-6712 to learn more!
Customized Care
Our services can be tailored to meet your loved one's needs and are designed to provide safety and independence for seniors who wish to stay in the home environment. The process of selecting what services your loved one will require begins with an assessment which will take into account your loved one's home life, physical challenges, overall health, mental state, diet and more. From there a senior home care provider (or a team of providers) will be assigned to your family and will work with your loved one to establish an agreed upon routine. Each home care provider is carefully selected, vetted and trained to provide expert care for your senior loved one. In fact, many of our clients report that their care provider not only provides support as a caregiver but provides emotional support and is more like a friend or family member to them.
Much Needed Companionship
We understand that having a little companionship in your days means more to you than having someone to talk to. It means someone who can provide you with just the right amount of stimulating conversation, the kind that really puts your mind to work. Whether you like to reminisce about the good old days, discuss local news, or talk about national and international events, our caregivers are ready and willing to join in. 
Stimulating activity is also important for seniors.  So our caregivers don't just simply complete a list of chores as your loved one silently watches.  In fact, they encourage all seniors to join in and do what they can to assist with the day's tasks.  Sorting laundry, cooking, and sweeping are all activities that can engage both the mind and the body.  Our caregivers will also plan in some fun activities such as doing puzzles, gardening, watching your loved one's favorite show, or even sharing a meal that was cooked together.
Learn More
Are you ready to learn more about how an in home health aide can help your loved one with senior care services in the home? Please contact us today or call (586) 200-6712 to set up an introductory appointment. We look forward to speaking with you and learning more about your loved one and how a home health aide from our agency may be able to help.