Comfort Keepers Offers In Home Care in Topsham, ME
Comfort Keepers is an industry leader in home care for seniors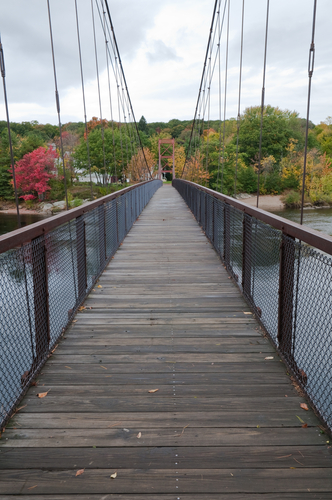 Comfort Keepers has been serving the Topsham and surrounding communities since May 2012. After working for a local medical equipment service company in the area for over 17 years, and becoming familiar with the community, we realized the need for a non-medical in-home care service in Topsham. We love our community and many of the staff, along with the owners, are native to Maine and have a passion to serve other Mainers and people who are visiting this beautiful state.
Our Services in Topsham 
Comfort Keepers in home care services of Mid-coast Maine uses the approach of Interactive Caregiving™ which allows us to interact with our senior clients by accompanying them on trips to places in Topsham and the surrounding areas. We especially like visiting Reed State Park, a stroll through Bowdoin College Museum of Art, or maybe a trip for a lobster roll at the Brunswick Tavern.
Comfort Keepers believes that if our seniors are keeping active in mind and body their quality of life is much more fulfilling. We work closing with the local hospitals, Mid-coast Hospital, and Parkview Hospital, in order to make a smooth transition back home. We are always in the assisted living facilities throughout communities like Sunnybrook and The Highlands. We help the local Hospice program, Chans Home Health and Hospice, with respite care or any additional services needed for the family and client.
Community Involvement
Every year, Comfort Keepers organizes a food drive, Feed Seniors Now, for the elderly population in our local area in which we serve people who may struggle with proper nutrition on a limited budget or are on food assistance. 
To give back to the local community, who has given so much to us, is a mission of ours. We have assembled teams and participated in Breast Cancer walks; we donate time and monies to local charities, and give educational talks and materials to seniors, their caregivers and family members.
Areas We Serve
We provide in home care service to Topsham and the following communities: 
Appleton
Rockport
Alna
Newcastle
Camden
St. George
Boothbay
Nobleboro
Cushing
S. Thomaston
Boothbay Harbor
Somerville
Friendship
Thomaston
Bremen
South Bristol
Hope
Union
Bristol
Southport Island

Owls Head
Warren
Damariscotta
Waldoboro
Rockland
Washington
Dresden
Westport Island
Edgecomb
Whitefield
Jefferson
Wiscasset
Auburn
Lisbon/Lisbon Falls
Arrowsic
Topsham
Durham
Poland
Bowdoin
Woolwich

Brunswick
Freeport
Harpswell
New Gloucester
Pownal
Lewiston
Sabattus
Bowdoinham
Georgetown
Minot
Wales
Phippsburg
Pemaquid
Walpole 
New Harbor
Roundpond
Sheepscot
Glendon
Trevett