Senior Care Services in Damariscotta, ME
Comfort Keepers proudly provides expert senior care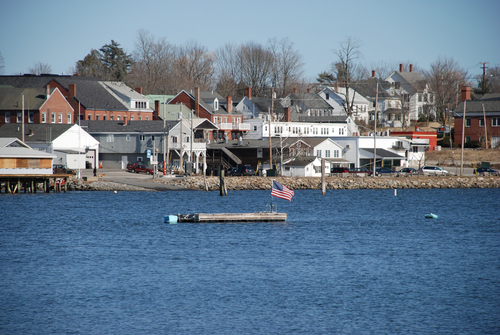 Comfort Keepers has been providing senior care ervices for the Damariscotta community since May 2012. After having worked for a local medical equipment service company in the area, we realized the need for a non-medical in home care service in the community and surrounding areas. We love our community and many of the staff, along with the owners, are Mainers and have a passion to serve other Mainers and those who are visiting our beautiful state.
Our Services in Damariscotta
Comfort Keepers of Midcoast Maine uses the approach of Interactive Caregiving™ in each senior care plan, which allows us to interact with seniors by accompanying them on trips, in Damariscotta and the surrounding areas. We make visits to Pemaquid Lighthouse, along our rocky coast, and Pumpkinfest in the fall, which occurs throughout the twin towns of Damariscotta and Newcastle. We also go to the Skidompha Public Library and the Lincoln Theater, which many of our clients continue to enjoy. Once in a while, our clients enjoy a shopping trip to LL Bean in Freeport, open all day, every day.
Comfort Keepers believes that keeping our seniors active in mind and body also maintains their quality of life. We work closely with the local hospital, Miles Memorial Hospital, in order for our clients to make a smooth transition back home. It is also a normal occurrence to see us in assisted living facilities. We help the local Hospice program, Miles Home Health and Hospice, with respite care and any additional services needed for the family and client.
Community Involvement
Every year, Comfort Keepers organizes a food drive, Feed Seniors Now. This drives benefits the elderly population of the community, which struggles for proper nutrition on a limited budget, or is just in need of food assistance.
Comfort Keepers of Damariscotta will be participating with Comfort Keepers® franchises across the nation in sponsoring Feed Seniors Now food drives and events as part of a larger nutrition initiative known as Nourish Senior Life. We are working to raise awareness regarding senior hunger and the importance of good nutrition to help improve the quality of life for seniors.
Last year, Comfort Keepers collected over 110,000 pounds of food and fed over 85,000 seniors in the U.S. alone.  We hope you will help us raise even more this year by donating canned food and other dried goods at the local locations during the month of September.  Watch for updated information on drop off sites!
The Damariscotta Pumpkinfest was recently featured in "CBS News –Sunday" and continues to grow every year, drawing thousands of people from all over the country. Obviously, this event is huge for our community. The mission of the Pumpkinfest is to promote education to citizens of all ages regarding the specific agricultural science required to grow giant pumpkins, and to provide local non-profit organizations with opportunities for dissemination of information on their activities and fundraising.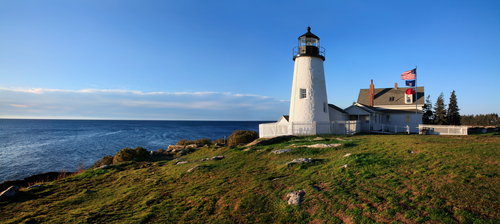 Areas Served
We provide senior care services for Damariscotta and the following communities:
Appleton
Rockport
Alna
Newcastle
Camden
St. George
Boothbay
Nobleboro
Cushing
S. Thomaston
Boothbay Harbor
Somerville
Friendship
Thomaston
Bremen
South Bristol
Hope
Union
Bristol
Southport Island

Owls Head
Warren
Damariscotta
Waldoboro
Rockland
Washington
Dresden
Westport Island
Edgecomb
Whitefield
Jefferson
Wiscasset
Auburn
Lisbon/Lisbon Falls
Arrowsic
Topsham
Durham
Poland
Bowdoin
Woolwich

Brunswick
Freeport
Harpswell
New Gloucester
Pownal
Lewiston
Sabattus
Bowdoinham
Georgetown
Minot
Wales
Phippsburg
Pemaquid
Walpole 
New Harbor
Roundpond
Sheepscot
Glendon
Trevett