Meet Our Home Health Care Providers At Comfort Keepers Of Logansport, IN
Learn how our team of home health care providers at Comfort Keepers of Logansport, IN are uniquely qualified and ready to help.
Every member of our team of home health care providers is professional and well trained. We conduct a thorough screening and interviewing process to identify the best home health care providers, and only those who pass this process go on to complete training to deliver our special brand of home care and become Comfort Keepers. What truly sets our Comfort Keepers apart, though, is their natural gift for caring for others. 
All of our home health care providers pass extensive background checks and complete continuing education. They are bonded, insured and covered by workers' compensation insurance to protect our clients and their families.
To find out more about your local Comfort Keepers contact our office any time, 24/7.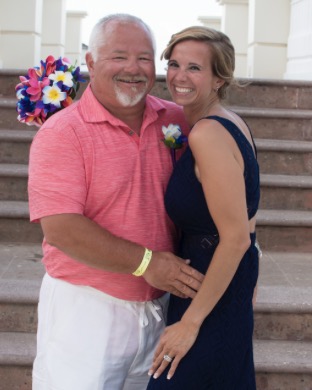 Rod and Angie Zeck
Owners
After serving in various roles within the world of care for more than 15 years, Angela realized that there were better ways to serve and treat clients and employees. She and her husband, Rod, then searched for a home care company that aligned with their values and beliefs – which led them to discover Comfort Keepers®. Although they had heard of Comfort Keepers prior to their search, they quickly realized it was the company that would provide them the opportunity to make a real difference. And Angela and Rod are certainly no strangers to compassionate care. Both have seen firsthand the power of in-home caregiving through experiences with their respective loved ones. As the song goes, Rod and Angela believe "there is beauty all around when there is love at home."
Together, Angela and Rod have 8 children and 5 grandchildren, all of whom helped to bring the idea of opening their own home care business alive. They are both extraordinarily active in the Cass County community, where they have lived their entire lives. Both serve as deputy coroners, are involved in their kids' school and sporting events, and even make time to walk the Turkey Trot at the Family YMCA every year on Thanksgiving morning.
Angela and Rod, together with their team of compassionate, loving caregivers, are ready to help your aging loved ones in Cass County today.
Interested in joining the Comfort Keepers Logansport care team?
We offer competitive compensation, a highly flexible work schedule, and opportunities to impact someone's life in a meaningful and fulfilling way. Whether you're looking for a part-time job senior care job or the start of a new career, we'd love to hear from you.
Browse Jobs