Our Home Care Services
We are proud to be a part of the Comfort Keepers family, a leading provider of in-home care services with over 20 years of experience. As a locally owned and operated franchise, we are committed to serving our community with excellence and compassion.
At Comfort Keepers Home Care, our in-home care plans are 100% customized to meet unique needs. The plans evolve as their needs do and allow our caregivers to ensure their needs are met during every visit. Our home care and palliative care can be scheduled for a few hours or days! Our services include: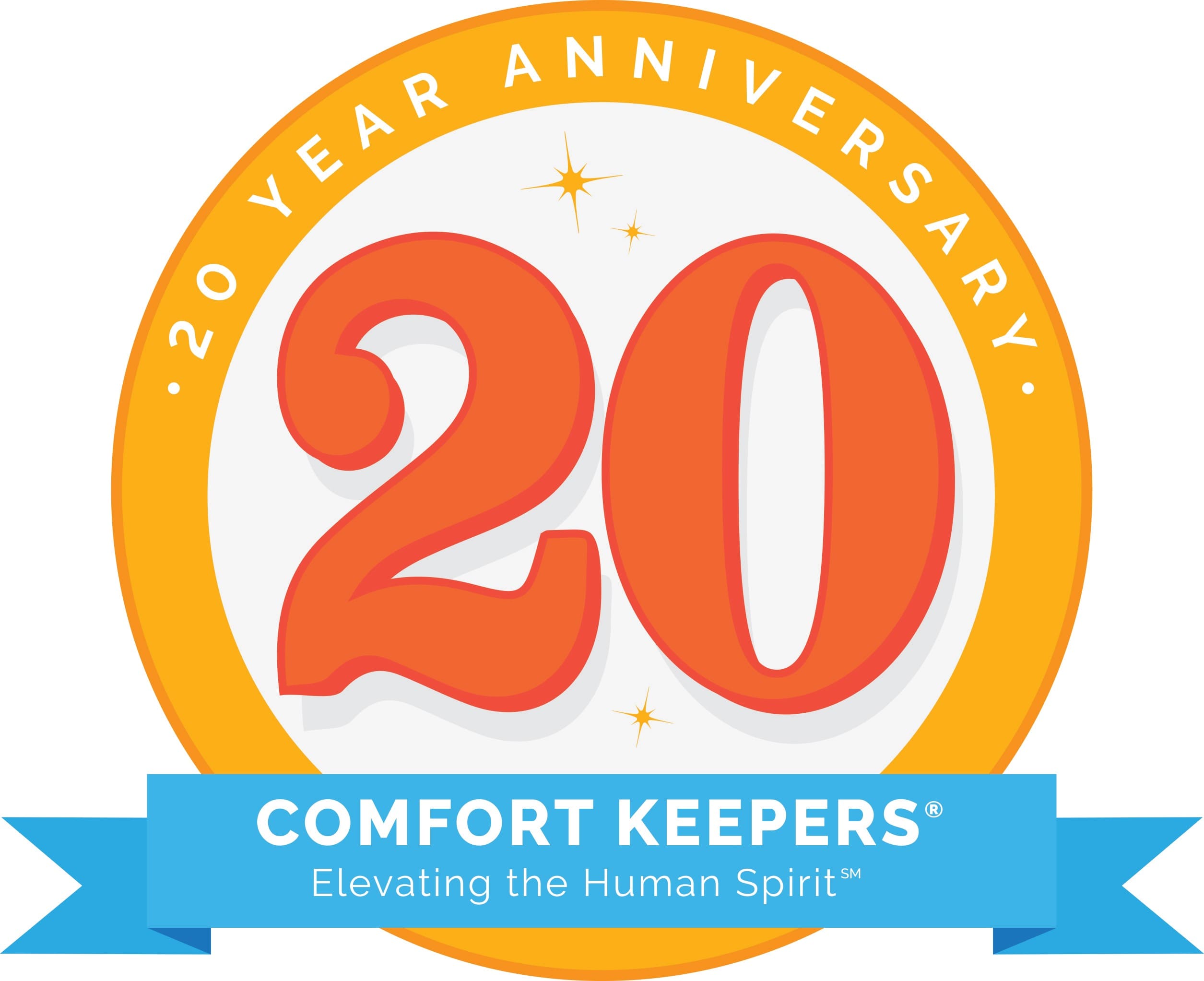 We provide comprehensive senior care services that focus on the physical, emotional, and social needs of our clients. Our caregivers can assist with personal care, medication management, mobility support, and more.
Our caregivers are trained to provide specialized care for individuals with Alzheimer's and dementia. We offer personalized in-home care plans that focus on memory care and cognitive stimulation.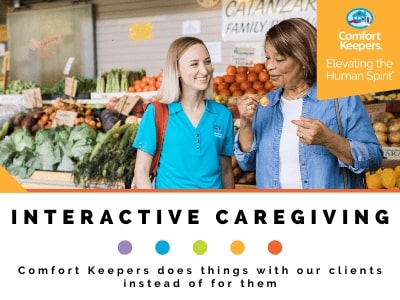 Interactive Caregiving is Comfort Keepers' method of home care. We believe that outstanding senior care service goes beyond chores. For us, it's about empowering aging and disabled persons to thrive and attain greater well-being via tailored home care. We encourage positive moments, connection, and a more purposeful life regardless of age. We don't only do things for our loved ones, and we do things with them. This gives individuals a sense of purpose and control, turning everyday tasks into memorable adventures.
Why Choose Comfort Keepers?
At Comfort Keepers, we are committed to providing high-quality, personalized senior care services to our clients. Here are some reasons why families choose us:
Experienced Caregivers
Our caregivers are experienced and highly trained professionals dedicated to providing compassionate care to our clients.
Personalized Care Plans
We create personalized care plans for each client based on their unique needs and preferences.
Flexible Scheduling
We offer flexible scheduling options to accommodate our clients' needs and preferences.
Continuous Monitoring
We provide continuous monitoring and communication to ensure that our clients are receiving the best possible care.
Exceptional Customer Service
We are committed to providing exceptional customer service and support to our clients and their families.
Contact us to learn more about our senior care services!
Contact Comfort Keepers Home Care in Arlington Heights to learn more about our many care services. Our friendly experts are happy to answer your questions and design an in-home care plan suited to your needs and budget. Please complete our online form or call us at (847) 241-4403 for a free care consultation. Our friendly staff will create a customized in-home care plan to meet the needs of your family and your loved one.
Our Caregivers
Our caregivers at Comfort Keepers Home Care of Arlington Heights, Illinois are carefully selected and highly trained to provide exceptional senior care services. We understand that having a caregiver in your home is a deeply personal experience, which is why we match our clients with caregivers who share their interests, values, and personalities. Our caregivers are compassionate, experienced, and committed to improving the lives of our clients.
Caregiver Training
We believe that the quality of senior care we provide is only as good as the training our caregivers receive. That's why we provide ongoing training and education to ensure our caregivers are up-to-date with the latest care techniques and best practices.
Caregiver Background Checks
We understand that trust is an essential component of the caregiving relationship, so we conduct thorough background checks on all our caregivers before they begin working with clients.
Caregiver Matching
We take great care in matching our clients with caregivers who share their interests, values, and personalities. Having a caregiver in your home is a deeply personal experience, and we strive to ensure our clients feel comfortable and supported.
To learn more about our many home care services in Arlington Heights and surrounding areas, call us at (847) 241-4403 or complete the online form. We will be happy to answer your questions and schedule a complimentary consultation.
Learn how Comfort Keepers of Chicagoland can help your loved one stay active, connected, and social through our new grandPad senior tablet.
WHAT TYPE OF CARE IS BEST?
Our top priority is your senior loved one; that is why we provide in-home care to keep them safer at home. To learn more about our senior care plans or to schedule a free care consultation, contact us today!