Home Care Agencies in Clarkesville, GA and Surrounding Areas
Our Interactive Caregiving™ goes beyond the basic services of most home care agencies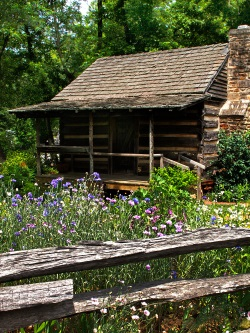 Thousands of families eventually reach a point where they have to look into home care agencies for a senior loved one. If you are looking for assistance in Clarkesville or the surrounding area, look no further than Comfort Keepers. Our expert caregivers can provide your mom or dad with in-home care and companionship. With personalized plans, you can rest assured we have the knowledge and experience needed to take care of her or him.
The large majority of elderly people prefer to stay in their own homes as they age, but many of them need assistance. Our services vary widely, from food preparation to companionship. We can assist with eating, bathing and personal hygiene, basic housekeeping and laundry, and much more. Getting older and more dependent on others is hard, but we are here to reduce stress and the inevitable depression that comes when we cannot do the things we used to.
Comfort Keepers home care agencies can also help with positioning and mobility if your mom or dad has issues with these. Moving wrong or too quickly can cause pain and injury, so we work to prevent that. We can even assist your loved one if he or she is confined to a bed or a chair. Our goal is to make everyone involved much more comfortable and less stressed. This will make you feel better, which will help your elderly loved one feel better as well.
If you are away, we can step in and help out wherever needed. It is very important for you to have some time for yourself, so if you need a break, just let us know. We can also assist in getting your senior loved one back home after an inpatient stay somewhere. Clarkesville, GA is a great place to live, so it's obvious why your mom or dad wants to stay there. Transitions are difficult, but there is assistance available.
Taking care of someone can be exhausting regardless of age, but there is help. If you are comparing home care agencies for your loved one, we recommend you have a consultation with Comfort Keepers of Gainesville, GA. We have the tools, resources, and expertise to help your mom or dad with everyday needs and tasks, and we promise top-notch companionship. Call us today.