Senior Care Services, Including Senior Transportation, Are Provided by Comfort Keepers in the Columbus, GA Area
It is our purpose at Comfort Keepers to assist elders in living active, joyful, and involved lives while maintaining their independence. As a result, our senior care services focus not only on their physical well-being, but also on their social and emotional requirements. We recognize that offering food preparation and mild housekeeping is insufficient to lift the spirits of the elders in our care. They need to keep active and engaged to stay happy and find joy in life, which can be difficult for persons with limited mobility. Your loved ones, on the other hand, may effortlessly maintain contact with their friends and family members thanks to our transportation services.
Isolation from others can lead to a variety of mental and physical issues. Seniors who can no longer drive may feel trapped in their homes, unable to participate in their favorite activities. As a result, our caregivers provide safe and friendly transportation for our clients. Our care provider can drive your loved one whenever they need it, whether they don't have a driver's license or just don't feel comfortable behind the wheel. You or your senior will be able to obtain the transportation services they require to retain their independence and improve their quality of life.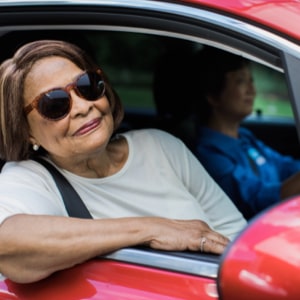 Transportation is provided by our skilled care aides for a variety of everyday activities, including:
Getting to and from doctor's appointments, regular checkups, and follow-up appointments
Running errands, paying bills, and shopping for groceries
Having a get-together with friends or paying a visit to family
Out-of-town excursions