Respite Care - An Elder Care Service in Alpharetta
Respite Care Offers A Well-Deserved Break for Family Caretakers in Alpharetta, GA and Surrounding Communities
---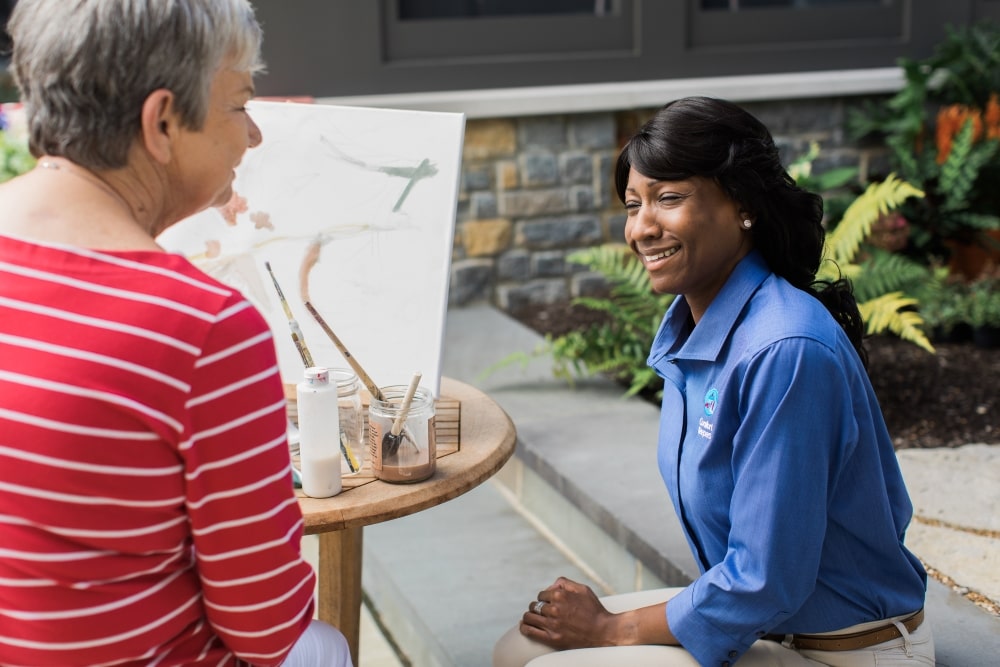 While providing elder care for a loved one on a daily basis can be extremely rewarding, it can also be physically and emotionally draining at times. You may get so caught up with your responsibilities and your loved one's needs that you forget to take care of your own needs. When this happens, you won't be able to provide as effective care, and your loved one could be left feeling like a burden on your shoulders.
Because you work so hard to make life easier for your loved one, you deserve to take a break every once in a while to focus on yourself. We offer respite care services to give you time to relax and recuperate. Respite care is short-term home care that can either be planned or used on an emergency basis. As part of an arrangement with Comfort Keepers of Alpharetta, we will provide your loved one with an elder care provider for as long as needed.
Customized Respite and Senior Care Plans
We will help you customize a respite care plan to fit within your lifestyle and your budget. Maybe you need a break for a couple of hours one week, or maybe you need to take a week off to go on vacation. No matter how much time you need, we'll make sure your loved one is in good hands.
We'd love to give you the freedom to catch up on your shopping, take care of errands, attend meetings or events, or just relax by yourself. Contact us to schedule a consultation with one of our elder care coordinators or reach us by phone at (770) 232-6360. We'd love to take some of the weight off of your shoulders so you can rest and recuperate.