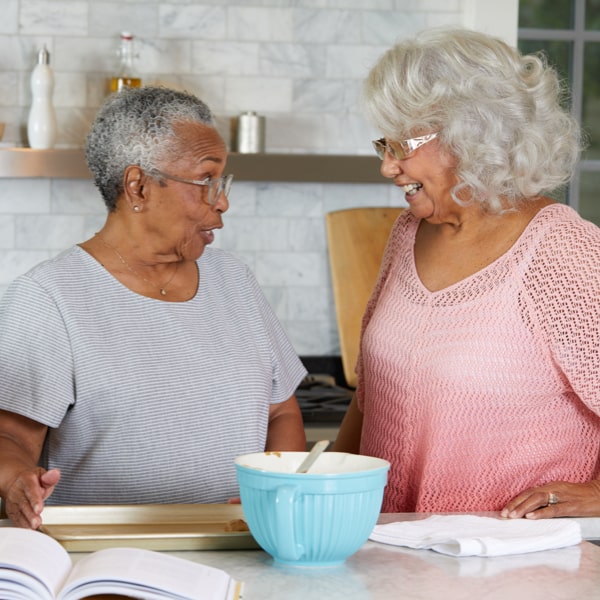 Senior Care Services in Alpharetta, GA and Surrounding Areas
Providing Alpharetta area residents compassionate senior care to ensure safety and comfort
---
In northern Fulton County, our top priority is ensuring that your loved one receives excellent care. We want to take care of the people who make this community wonderful because we're a part of it, too. At Comfort Keepers of Alpharetta, we recognize that every senior requires individualized senior care that is tailored to their specific requirements. Every individual has their own particular preferences and health concerns, which we make sure to acknowledge at the start of every relationship. Living in a location like Alpharetta, where there is so much diversity, activity, and people from all over, we understand this as much as anyone. Our services begin with a consultation, during which one of our Comfort Keepers personnel learns about your loved one's lifestyle and abilities. This meeting is open to friends and family members who can assist us in better understanding your loved one's everyday life. Do you want to know more? We invite you to call us at (770) 232-6360.
Offering the Finest Senior Care in Alpharetta, GA and the Surrounding Area
We build a customized senior care plan that gives a high quality of life without compromising safety after our home care team understands your loved one's needs and wants. We employ the vast range of services that our Comfort Keepers are trained to provide in order to promote independence while allowing your loved ones to remain in the comfort of their own Alpharetta area homes. This customized plan can range from a few hours per week to a full-time, round-the-clock service. Because of our extensive offerings, we can ensure that care plans are tailored to your loved one's specific needs. Our success is based on personalization.
We Offer Senior Care Services with Peace of Mind
Comfort Keepers of Alpharetta also offers products that can provide safety to your loved one without compromising their desire to live independently. Our around-the-clock monitoring system allows us to provide home care assistance even when a caregiver isn't present without forcing your loved one into an assisted living facility that compromises their autonomy and independence. By combining trained caregivers with proven care techniques, we can give your loved ones the care they need while offering you peace of mind.
Get a Free Senior Care Consultation in Alpharetta
We're only a phone call away, so in order to learn more about our senior care services or schedule a free consultation, contact our friendly experts in Alpharetta. We are available 24 hours a day, 7 days a week, to serve you. We're eager to meet your needs and create a care plan that will help your loved one all day long.