Brevard County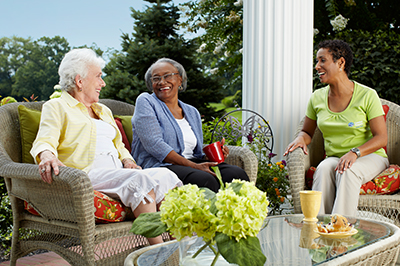 Your Brevard County Comfort Keepers® is here to help you or your loved ones with in-home health care, companion care, and 24/7 private duty nursing. We are here to help with medication reminders, bathing, dressing, meal preparation, and to provide companionship and engagement in activities with clients, for a more fulfilling lifestyle.
 
We enjoy driving our clients to doctor and other medical appointments and to run routine errands such as shopping at the grocery and pharmacy, going to the library or post office. We will take mom or dad to the hairdresser, barbershop, or nail salon for a manicure.
 
We can also accompany our clients on fun outings. There are many things to do here in Brevard County and the local area. We will be happy go along on a trip to the Magic Kingdom of Disney World®, Universal Studios® or The Orlando Science Center. We can accompany your loved one while he or she does beloved activities such as fishing, golfing, or walking along the beach. We strive to keep clients as active and engaged as they can be, and believe in "doing with" rather than "doing for" whenever possible.
 
We will be happy to provide a free, in-home consultation to discuss your particular situation and how we can address your family's needs.