Comfort Keepers Premium Senior Care Services for Senior Residents in Lakeland, FL
Discover the benefits that your loved ones will see with working with our senior care services in Lakeland, FL
Comfort Keepers, the nationally recognized provider of customized senior care services, is proudly serving seniors throughout Lakeland and the central areas of Florida. Since 2002, our dedicated local caregivers have helped thousands of older adults to age gracefully and comfortably at home and make the most out of their golden years.
Most of the clients that we work with require a combination of personal care and companion care to maintain their independence. Depending on your loved one's needs, a professional caregiver can help with personal hygiene, dressing, incontinence issues, mobility, medication management, and transportation to appointments. Comfort Keepers is also there to offer meaningful companionship, light housekeeping, meal prep, as well as running errands. Each of these services can be provided separately or as an integral part of a wider, more specialized senior care plan.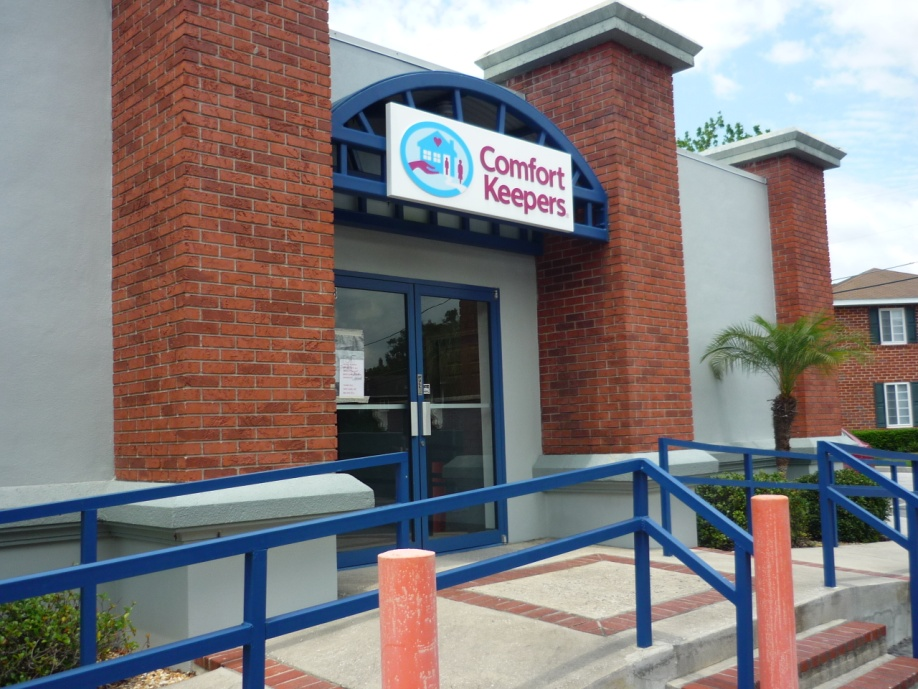 Our services are not intended only for the elderly; family caregivers can benefit from our assistance too. Whenever you need some time off from caring for mom or dad, we can provide respite senior care and allow you to recuperate or attend to other professional or family-related matters. At the same time, you will know your loved one is left in the safe hands of Comfort Keepers.
Comfort Keepers can manage any type or level of care required, meaning we are trained and qualified to cater to aging adults with all sorts of needs, including advanced care needs. Our seasoned care professionals can provide transitional care and make sure your loved one continues to recover safely at home once they are discharged from a hospital. When a terminally ill loved one chooses to spend their last weeks in their own home, we can provide compassionate end of life care and support the whole family in this difficult period. Comfort Keepers also provides expert memory care for seniors afflicted with cognitive decline, 24-hour care for those bedridden, and much more.
Interactive Caregiving, our special approach to care, is the cornerstone of every care plan we develop. The way we see it, caregiving is all about being proactive and trying to elevate quality of life on all fronts, not just help with preparing a meal or tidying up the living room.
That is why our caregivers focus on keeping seniors active and engaged in their care as much as their age and acuity permit. We can play games, take walks, visit the family, listen to music, encourage hobbies, and much more, all in order to boost your loved one's overall wellbeing.

Contact Comfort Keepers Today
Give our Lakeland office a call at (863) 385-9100 to learn more about our senior care services, schedule your free in-home assessment, and get started with us today.