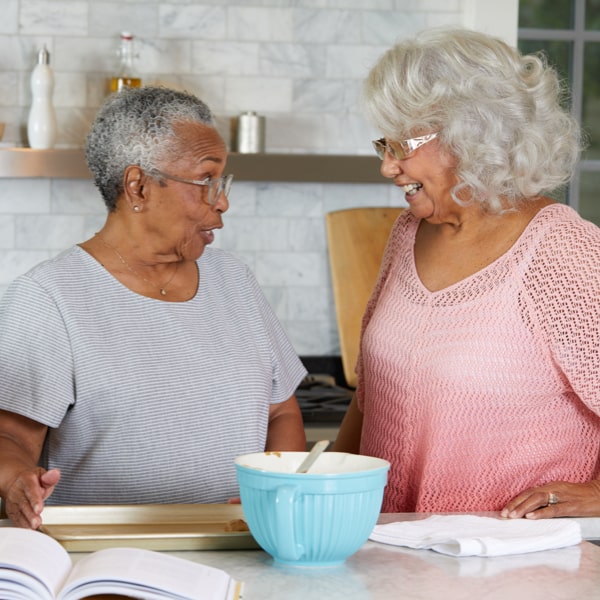 Learn about home care services that are offered throughout the Deerfield Beach area
Home Care services that are designed specifically to benefit you and your loved one in Deerfield Beach, FL
At Comfort Keepers, we are well aware that every senior has unique needs. For this reason, we are pleased to offer a wide array of home care services. Our caregivers will customize a plan to fit our client's needs and lifestyle. They are treated as a member of our own family with care that will elevate the human spirit. Here is a brief overview of all our service offerings:
Personal Care - Senior care services involve personal and companionship care. Personal care tasks include bathing, grooming, and toileting while companionship care tasks include medication reminders, grocery shopping, meal preparation, and incidental transportation.
24-Hour Care - Seniors with chronic conditions can benefit from 24-hour care services. With 24-hour care, you can enjoy the peace of mind of knowing your older loved one is cared for at all times.
Respite Care - In order to prevent caregiver burnout, many family caregivers make the smart decision to opt for respite care or at-home care services from Comfort Keepers senior care services.
Dementia and Alzheimer's Disease Care - Dementia and Alzheimer's disease are very common among the older population. Since seniors with these conditions require a special type of care and attention, we offer dementia and Alzheimer's care.
Senior Nutrition - Our senior care services providers make it a top priority to promote healthy, well-balanced meals to senior citizens. Although they can prepare meals on their own, they often encourage older adults to assist them.
Interactive Caregiving - Interactive Caregiving is a Comfort Keepers senior care service that makes us stand out from other home care agencies. It is designed to stimulate seniors on a physical, mental, social, and emotional level through a variety of activities.
Transitioning Home - Older adults who have just returned home from the hospital often opt for our transitioning home services. The purpose of these services is to help seniors recover faster while reducing their risk of hospital readmission.
End of Life Care - Seniors who are in their last moments of life can benefit from the end of life care services. End of life care gives them the time to make the most out of their time left and frees them of daily chores such as grocery shopping and cleaning.
If you believe your senior could benefit from any of these home care services, we encourage you to contact us today at (561) 203-3681, our dedicated care team is available 24/7 for all questions and concerns with home care services. We even offer a free home consultation for more in-depth answers and a personalized care plan to provide you with peace of mind