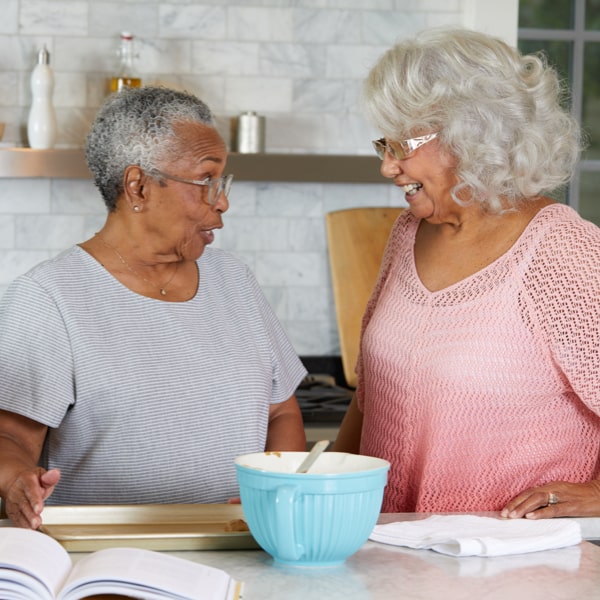 Elder Home Care Plans You Can Customize in Wallingford, CT
Now seniors and their families have choices right at home
In Wallingford, CT, Comfort Keepers has been providing quality elder home care to older adults in the area for quite some time now. We have helped many older adults remain in the comfort of their own home despite odds that may suggest otherwise. The fact is that we can help your loved one live independently without ever having to worry about their safety.
With our wide variety of services, your loved ones can receive a few hours of companionship a day to around-the-clock personal care. No matter what they require, we promise that each visit from our trusted caregivers – we call Comfort Keepers® - will be meaningful.
Give us a call at (203) 457-3159 to learn more!
There is so much we can do for your loved one to help them maintain their independence. Our services, which include a wide range of assistance tailored to the needs of seniors, in particular, are always personalized. This has helped us continue to provide a very high level of care for older adults in Wallingford, CT, and surrounding areas. We are known for our in-home care across the country, and even have agencies located internationally. No matter what your loved one needs, we can help them and be there for them.
The reason we are able to provide such a high level of elder home care is that we hire only the best in home care providers out there. We understand that caregivers are central to our mission of providing high-quality care in a dignified and supportive environment for seniors. The fact is that we only hire one our of every 25 people that apply to work with us. We are very strict with who we chose to come to work with and carefully vetted all applicants. All of our caregivers have to pass extensive background and reference checks. At the same time, they have to be experienced and compassionate, viewing their work with our in home care agency as a career and not just a job.
We believe in taking care of our elders, and the way society is structured today, there is an increasing need for companies like ours. The pace of life is very fast these days and individuals are simply not able to take care of their seniors within the confines of the family. Very often, children of senior parents feel guilty about not being able to look after their parents and end up taking on the responsibility anyway. This almost always ends in them burning out or seriously compromising on their self-care and other responsibilities. There is no need for things to come to this. Elder home care is not a prison sentence, but rather an opportunity for your loved one to regain their independence and start living on their own terms once again.   
To learn more about care services available for your loved one, please contact our office online or give us a call, (203) 457-3159.