Our Senior Caregivers Lift Spirits and Provide Compassionate Care in Greater Culver City, CA
At the core of every Comfort Keepers senior caregiver are a caring heart and a desire to help others. Find out what makes our caregivers in Culver City, Pacific Palisades, Santa Monica, and the surrounding areas of West Los Angeles so special
At Comfort Keepers Home Care in Culver City, CA, our senior caregivers are carefully screened for not only caregiving experience, but for empathy and compassion as well. We have picked a team of extraordinary individuals who do whatever it takes to provide the highest quality care to their clients. From preparing healthy meals to light housekeeping, laundry, and more, our caregivers go above and beyond to improve the quality of life for local seniors.
What Makes Us Stand Out
Comfort Keepers care providers are:
Fully trained and equipped to provide care, even in the most unique situations.
Matched for client compatibility.
Screened for empathy.
Bonded, insured, and covered by workers' compensation.
Subject to a rigorous interview process, including national background checks and professional reference reviews.
Employees, not contractors.
Caregiver Spotlight
Our senior caregivers are always going a step above the standard and going out of their way to provide comfort for the families they work with. Through our Interactive Caregiving model, we encourage the members of our team to form relationships with their clients and connect with them on a personal level. One of our thoughtful team members took it upon himself to hand draw this photo of a client's wife who had passed, in an effort to help bring joy.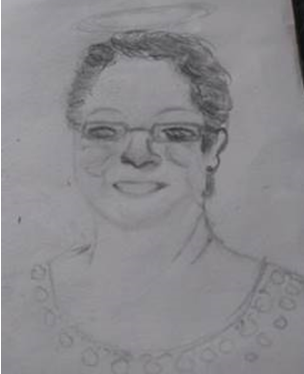 Contact Us
To find out more about the members of our team, how to become a Comfort Keeper, or about the many services we provide for seniors in Culver City, Pacific Palisades, Santa Monica, and the surrounding areas of West Los Angeles, you can contact us online or give our office a call at (310) 474-5544.