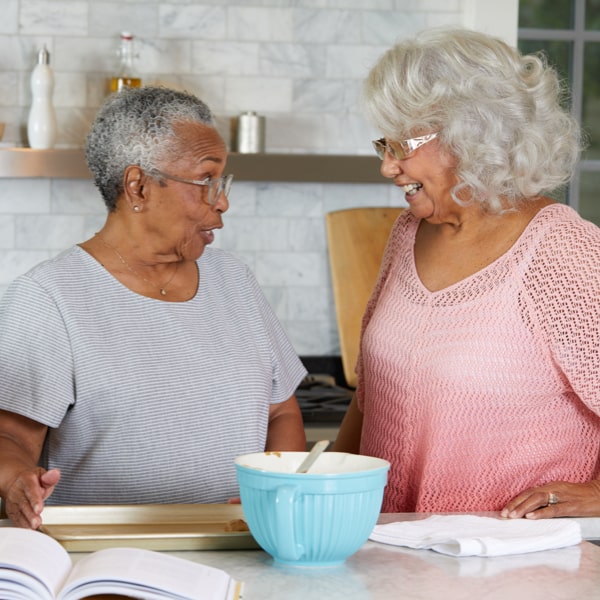 Home Care Services in Sacramento, CA, and the Surrounding Area
Start your personalized care plan today!
The vast majority of aging adults want to remain living independently in their own home, even when they reach the point in their lives where depleting health, chronic conditions, and safety concerns make it difficult to do so. Therefore, it is no surprise why home care agencies are a preferred alternative to assisted living facilities for many seniors in Sacramento, Placer, and El Dorado Counties.
At Comfort Keepers Home Care in Sacramento, our home care services are customized to meet the specific needs and requirements of each client we get to work with. At the same time, this provides families with peace of mind as they know their loved one is doing just fine living on their own.
One of the biggest benefits of our home care services is that your loved one will not only get the assistance they need to remain more independent at home, but they will also have a loving companion with whom they can spend time with. As isolation and loneliness are, unfortunately, constantly present in the lives of many aging adults, we always strive to attend to the emotional and social needs of those placed in our care. Our loving caregivers engage clients in meaningful conversations, share activities, and build a strong relationship that goes well beyond tending to one's basic needs.
When aging adults require assistance with more intimate activities, Comfort Keepers can help with that too. Our trained caregivers can provide personal care services and assist with bathing, grooming, dressing, toileting, incontinence, basic mobility, as much more.
Furthermore, our care services can even be extended to include activities outside your loved one's home. We can provide transportation to scheduled appointments, social visits, or shopping, and accompany seniors to daily walks or wherever they need to go.
Whether your loved one requires short-term, full-time, or 24-hour care, we have the skills, experience, and resources to elevate their quality of life.
To learn more about our customized home care services and how we help seniors in your area, get in touch with Comfort Keepers by calling our Sacramento office today at (916) 260-0654. One of our client care operators will be more than happy to answer all your questions and schedule your free in-home assessment to discuss your needs and decide on the best course of action. We look forward to working with you!