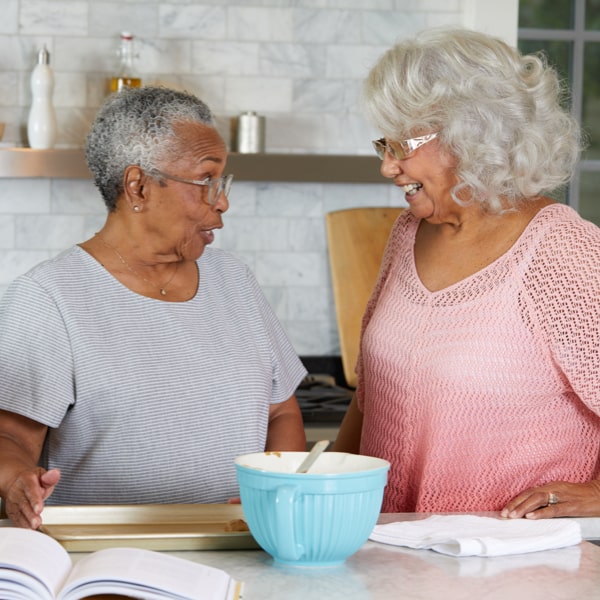 You Have Many Different In Home Care Services for Your Loved One
Read on to find out all you need to know about in home care services in La Mirada, CA.
We have come to the realization that every senior's situation is unique. And our in home care services at Comfort Keepers are aimed at addressing those individualized needs. Another thing that we have realized is that the needs of your senior loved one change as their situation gets better or worse, which means that we must provide you with a plan that is adaptable. 
No matter what your situation is, whether your senior loved has gone from needing weekly care to daily care or they are showing signs of getting better and don't need our caregivers around as much, we have the in home care services that suit your needs.
Our Comfort Keepers
We have caregivers that always happy to oblige to any special requests that you may have regarding your senior loved ones in home care. They will offer services that will exceed the expectations of both you and your loved one. On top of that, if your loved one is suffering from Dementia or Alzheimer's disease, we have specialized care plans that will cater to their needs as well.
We know that incorporating a care plan into your loved one's daily life can be challenging, and that is why we make sure that the transition is seamless when developing our care plans.
Specialized Care 
If you need non-intrusive end of life care services for your aging parent, then look no further than Comfort Keepers in La Miranda, CA. We will be there to provide you with assistance and support throughout this difficult time. Even when your loved one passes away, we will remain to give you emotional support (if you need it) and help you take care of funeral arrangements and the like.
We also offer respite care for your aging parent. Respite care is useful when you or any other senior caregiver is exhausted or overwhelmed and needs to take a break. This helps you maintain your sanity and make sure your loved one is still in good hands. We even have transitioning home services that are aimed at taking care of your senior loved one after their stay at the hospital.
Contact us
If you want further details about our in home care services in La Miranda, CA, our care representatives would love to hear from you. Contact us online or give us a call at (714) 975-8446 today!