All "Senior Health & Wellbeing" Articles
The Respiratory System: Age-Related Changes & COPD
The respiratory system, like many of the other human systems (e.g., cardiovascular, digestive), is a wondrously complex and sophisticated arrangement of organs working together to maintain homeostasis.
Elderly Home Care and Depression
It is important to recognize depression symptoms when caring for an elderly loved one. While seniors aging in their own home can help them maintain their independence, it can also be isolating.
Living with Arthritis
One in five adults suffer from arthritis, and the majority of these are seniors. For older adults to understand the stages of living with arthritis, it's helpful to talk about how the disease is identified, diagnosed and managed.
What Does a Heart Attack Look Like?
Most of us have a specific idea of what a heart attack looks like: someone feels an abrupt, strong pain that causes them to stop in their tracks and clutch their chest.
Seniors and Kitchen Safety: Tips for the
What's considered a primary gathering place in the home can become a nightmare for seniors. People age 65 and older have a 2.5 times greater risk of dying in a kitchen fire than the general population. When's the last time you looked for potential hazards
Thyroid Disease and Seniors
As seniors embrace the golden years, they have many things to look forward to retirement, watching their children begin families of their own, playing with grandchildren, and hopefully enjoying a full life with the wisdom of age on their side.
Healthy Eye Care and Nutrition
Changes to vision and concerns about eye health can happen rapidly for older adults. Seniors should get a vision test once a year and should always follow a doctor's recommendations on treatment plans and vision health. Here are eight strategies for seniors to maintain eye health:
Tuesday, August 25, 2020

Contact an office in your area »
What Does a Heart Attack Look Like?
More than 1 million people in the United States suffer from a heart attack each year.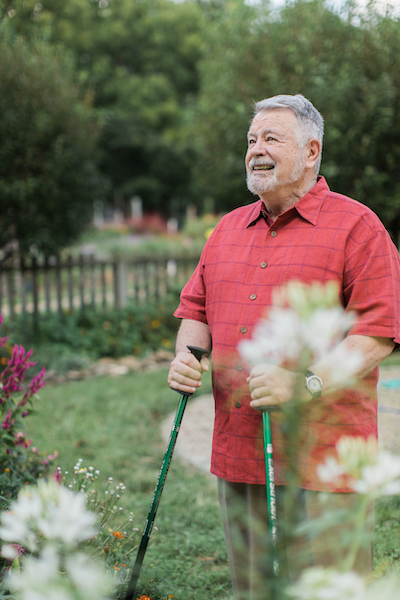 Most of us have a specific idea of what a heart attack looks like: someone feels an abrupt, strong pain that causes them to stop in their tracks and clutch their chest. While some heart attacks do happen suddenly, many start slowly, with pain or discomfort. A person can have symptoms for hours before they even realize they're having a heart attack.
Simple lifestyle changes can improve heart health. A number of enjoyable activities, like sharing healthy meals with loved ones, regular exercise and maintaining positive mental health can help those recovering from a heart attack or trying to reduce the risk of developing issues.
Knowing what signs to look for can save critical time, and it's important to be aware of the signs:
Chest discomfort – The chest pain associated with a heart attack doesn't feel the same for everyone. Some people experience squeezing, discomfort or a feeling of fullness.
Pain or discomfort throughout the body – Heart attack pain isn't limited to the chest area. Heart attack symptoms can include soreness in the neck, arms, jaw or back, or a combination of these. Women are more likely than men to experience jaw and back pain when suffering from a heart attack.
Shortness of breath – Shortness of breath is a heart attack symptom that is not usually recognized as one. However, those vulnerable to heart problems should be aware of any sudden breathing problems, especially if combined with other symptoms
Nausea – Lightheadedness, vomiting, cold sweats and nausea are also symptoms that are not often associated with a heart attack, but can signal the onset of one.
Types of heart attacks:
NSTEMI – NSTEMI heart attacks happen when blood flow to the heart through a coronary artery is severely restricted but not entirely blocked.
Demand Ischemia: Demand ischemia is another type of heart attack where blockages in the arteries may not be present. It happens when a patient's heart needs more oxygen than is available in the body's supply.
Silent Heart Attacks: A heart attack does not always have obvious symptoms. In fact, a heart attack can happen without a person knowing it. These are often referred to as silent heart attacks.
Coronary Artery Spasm: A coronary artery spasm is when the artery wall tightens and blood flow through the artery is restricted.
Cardiac Arrest: Cardiac arrest is not a heart attack, but a term used when a person's heart stops beating. It can be due to a heart attack or occur as a primary event.
Early detection of a heart attack can help prevent damage to the heart, brain and body. If you witness someone having these symptoms, or you feel them yourself, it's important to call 911 and seek medical attention immediately.
Comfort Keepers® Can Help
Heart health becomes more important as we get older, and the trusted care team at Comfort Keepers can help. Our caregivers can remind clients to take medication, provide transportation to scheduled appointments, and support physician-prescribed exercise regimens and diets. Above all, our goal is to see that clients have the means to find the joy and happiness in each day, regardless of age or acuity.
To learn more about our in-home care services, contact your local Comfort Keepers location today.
References
American Heart Association. "About Heart Attacks." Web. 2016.
WebMD. "Heart Attacks and Heart Disease." Web.
Unity Point Health. "10 Surprising Facts About Heart Attacks (Infographic)." Web. 2014
---

Contact an office in your area »
Sign up to receive helpful info right to your inbox.
We understand choosing an in-home care provider can be a difficult decision, and we want to make your journey as easy as possible. We're here to support you by providing helpful senior care tips and information on in-home care and senior health and wellbeing topics.
First, let us know when is care needed:
Filed Under:
Signs & Symptoms
Emergency
Medical Conditions
Heart Attack